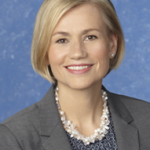 Special Guest: Kristina Hooper – Managing Director, US Investment Strategist, Allianz Global Investors
FINANCIAL REPRESSION
What is financial repression?

Government actions (lower interest rates, increased regulations, etc.) to reduce debt while maintaining inflation

Goal: Create negative real (after-inflation) returns and inflate away public debt by forcing real rates below GDP growth

Why does it matter to investors?

It's a "stealth tax" that systematically strips wealth; "safe" investments no longer generate enough income

It rewards debtors and punishes savers—especially retirees

Financial repression: It's happening now around the globe

A Financial Repression checklist:

Extremely low key interest rates and bond yields
Central bank purchases of government bonds
Political pressure on banks to purchase government bonds
Nationalization of select banks
Repression-friendly regulatory measures
Restrictions on foreign capital movements
Pension asset transfers to government
HOW TO ADJUST:
Cash alone may not cut it. Consider whether you are properly diversified to generate the income you need,
Add risk-mitigating strategies to provide downside protection and total return,
Consider moving a portion of your fixed income portfolio out of traditional instruments for income,
Look beyond traditional bonds for alternative sources of income,
Have adequate exposure to equities,
Use an actively managed multi-asset solution
Post-QE, Active Management will be key to uncovering growth opportunities.
Disclaimer: The views or opinions expressed in this blog post may or may not be representative of the views or opinions of the Financial Repression Authority.