Advisory Board
Our Advisory Board consists of recognized wealth managers, economists and industry leaders that we have interviewed on our program show, or that we have conducted research and reports with, together with their collective views, analysis, and discussion.
The views or opinions of individual members of the Advisory Board may or may not be representative of the views or opinions of the Financial Repression Authority.
The objective of the Advisory Board is to educate on market risks, credit risks and operational risks on investors, funds and retirees.
(names are in alphabetical order by last name)
____________________________________________________________________________________________
Danielle DiMartino Booth
President, Money Strong LLC and Former Advisor, Federal Reserve Bank of Dallas
Danielle makes bold predictions based on meticulous research and her years of experience in central banking and on Wall Street. Known for sounding an early warning about the housing bubble in the 2000s, Danielle offers a unique perspective to audiences seeking expertise in the financial markets, the economy, and the intersection of central banking and politics.
Called "The Dallas Fed's Resident Soothsayer" by D Magazine, Danielle is a well-known speaker who can tailor her message to a myriad of audiences, once spending a week crossing the ocean to present to groups as diverse as the Portfolio Management Institute in Newport Beach, the Global Interdependence Center in London and the Four States Forestry Association in Texarkana. Her success is based on her ability to translate the arcane language of Wall Street thinkers and Fed insiders to the man on the street. Danielle is regularly featured on CNBC and Bloomberg.
From Wall Street to respected columnist to Fed Advisor, Danielle spent nine years as a Senior Financial Analyst with the Federal Reserve of Dallas and served as an Advisor on monetary policy to Dallas Federal Reserve President Richard W. Fisher until his retirement. Fisher called on Danielle to serve at the Fed after becoming a loyal reader of her financial column in the Dallas Morning News. She began her career in New York at Credit Suisse and Donaldson, Lufkin & Jenrette where she worked in the fixed income, public equity and private equity markets. Danielle earned her BBA as a College of Business Scholar at the University of Texas at San Antonio. She holds an MBA in Finance and International Business from the University of Texas at Austin and an MS in Journalism from Columbia University.
Danielle is currently President of Money Strong LLC. You can subscribe to her newsletter at this link.
____________________________________________________________________________________________
Chris Casey
Managing Director, WindRock Wealth Management
Combining a degree in economics from the University of Illinois with a specialty in the Austrian school of economics, Chris advises clients on their investment portfolios in today's world of significant economic and financial intervention.
Chris has served as a trusted advisor to a diverse range of business owners, advising them on financial issues impacting their companies and their personal wealth.  Throughout his career as a Director with the national financial services firm Stout Risius Ross, Chris advised business owners from a variety of industries on the risk and return profile of their equity interests.  In addition, Chris advised high net worth individuals and families related to their financial, tax and estate planning.  At his previous firm, Chris was also in charge of marketing Private Client Services on a nationwide basis.
Chris has been a frequent speaker before a number of organizations and conferences, including USA Watchdog, GoldMoney, Freedom Fest, and various bar associations and radio shows, including weekly financial and economic commentary on The Edge of Liberty (WNJC 1360, Philadelphia).  His writings have appeared in a variety of publications and websites including The Ludwig von Mises Institute, Zero Hedge, Family Business, Casey Research, and Laissez Faire Books.  He is a board member of the Economics Development Council with the University of Illinois, a Policy Advisor for The Heartland Institute's Center on Finance, Insurance, and Real Estate, and a Chartered Financial Analyst charterholder (CFA®). Chris enjoys cycling, cooking, reading, writing, and spending time with his children. Chris resides in Elmhurst, Illinois.
____________________________________________________________________________________________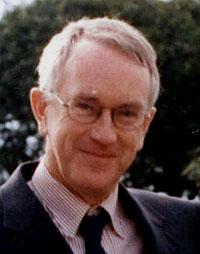 Steve Keen
Economist
Steve Keen is a British-Australian economist who completed his Master of Commerce in Economics and Economic History at the University of New South Wales in 1990, and later in 1998 he received his Doctor of Philosophy in Economics from there as well.  Keen's most significant contribution to the field of economics is his analysis on mathematical modelling and simulation of financial instability, which he has derived from Hyman Minsky's Financial Instability Hypothesis.
Steven, along with very few other economists, had the foresight to predict the inevitability of a serious economic downfall, and he took initiative to warn the general public since December 2006. His ground breaking research on complex systems modelling of debt-deflation was awarded the eminent Revere Award from the Real World Economics Review , describing Keen as the economist "who first and most clearly anticipated and gave public warning of the Global Financial Collapse and whose work is most likely to prevent another GFC in the future".
His book 'Debunking Economics' where he puts forwards a critical analysis of the Neoclassical economics in a comprehensive manner, became an instant bestseller. His other influential publications include "Finance and Economic Breakdown: Modeling Minsky's Financial Instability Hypothesis" and "Finance and Economic Breakdown".  From 2006 till 2010, he published a monthly report, Debtwatch, which explained the hazards of accumulating large private debts. Debtwatch, now a popular internet blog run by Keen, has over 13,000 members and more than 60,000 regular readers.
In 2014, he took up the post of the professor and Head of the School of Economics, History and Politics at Kingston University in London. He is also a Fellow at the Centre for Policy Development
____________________________________________________________________________________________
Bill Laggner
Principal and Co-Founder, Bearing Asset Management
Bill and his Managing Partner Kevin Duffy manage the Bearing Fund using an Austrian School of Economics lens in terms of identifying boom-bust cycles, value in the market place, bubbles, and distortions created by both fiscal and monetary authorities.
The Bearing Fund was one of the top performing macro funds during the last bubble implosion in '07-09.  Bearing Asset Management created the Bearing Credit Bubble Index (available on the net) which features the various enablers of the last bubble beginning in 2004-05.
Bill is a graduate of the University of Florida (BS in Finance with honors). He began in the investment industry in the late 1980s, initially as
a stockbroker and then moved to the buy side at Fidelity Investments. He left Fidelity in late 1998 to manage his own investments.
Bill has been featured in Barrons, Reuters, CFA magazine and Business Insider.
____________________________________________________________________________________________
President and Founder, Pento Portfolio Strategies
Michael is a well-established specialist in the Austrian School of economics and a regular guest on CNBC, Bloomberg, FOX Business News and other national media outlets. His market analysis can also be read in most major financial publications, including the Wall Street Journal. He also acts as a Financial Columnist for Forbes, Contributor to thestreet.com and is a blogger at the Huffington Post.
Prior to starting PPS, Michael served as a senior economist and vice president of the managed products division of another financial firm. There, he also led an external sales division that marketed their managed products to outside broker-dealers and registered investment advisors.
Additionally, Michael has worked for an investment advisory firm where he helped create ETFs and UITs that were sold throughout Wall Street.  Earlier in his career Michael spent two years on the floor of the New York Stock Exchange.  He has carried series 7, 63, 65, 55 and Life and Health Insurance Licenses. Michael graduated from Rowan University in 1991..
____________________________________________________________________________________________
Tim Price
Partner and Director of Investment, PFP Wealth Management
Tim is a partner and Director of Investment at PFP Wealth Management, the discretionary asset management arm of the group. PFP Wealth Management specialises in capital preservation, absolute return investment using multiple asset classes.
Tim has over 20 years' experience of both institutional and private client wealth management, having served as Chief Investment Officer at a number of private banks. He has been shortlisted for five successive years in the Private Asset Managers Awards programme and has previously won in the category of Defensive Investing. Tim is also a regular columnist for Money Week magazine and he writes frequently for the financial media.
____________________________________________________________________________________________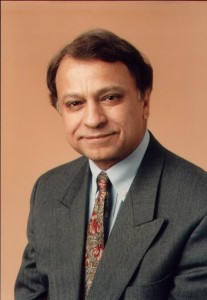 Amin Rajan
Chief Executive, CREATE Research
CREATE-Research is a network of researchers undertaking l research and advisory assignments for governments, global banks, fund managers, multinational companies and international bodies such as the EU, OECD and ILO.
As well as appearing on radio and television regularly, Amin has contributed feature articles to The Financial Times, The Guardian, The Sunday Times, and The London Evening Standard and IPE. He has published reports and articles on investment, leadership, business cultures, strategic change, globalisation, digitisation, and new business models.
He has presented the results of his work at over 100 major events in the USA, Europe and Asia-Pacific in the last five years. His expertise covers, amongst others, asset allocation and new business models in investment management.  He is the author of various widely acclaimed research reports on global investment
He has also acted as a senior consultant to companies such as ABN-AMRO, Aviva Investors, Barclays Global Investors,  BlackRock, BP, BT, Citi, Cisco Systems, Credit Suisse Asset Management, Deutsche Asset Management, EDS, Fiat, Ford, GSK, HSBC, IBM, Henderson Global investors, ING Investment management, Bank, JPMorgan Asset management, Legal & General Investment Management, Legg Mason, Lombard Odier Investment Managers, Microsoft, Morgan Stanley Investment management, Motorola, NN Investment Partnership, Principal Global investors, RBC Dexia, Royal Bank of Scotland, Prudential, Rolls Royce, Royal SunAlliance, Shell, T.Rowe Price, Shell, and UBS Asset management.
____________________________________________________________________________________________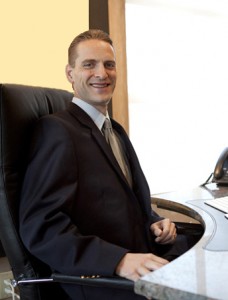 Brett Rentmeester
President and Chief Investment Officer, WindRock Wealth Management
Brett founded WindRock Wealth Management to bring tailored investment solutions to investors seeking an edge in an increasingly uncertain world. Brett is a veteran and entrepreneur in the investment business.  As a founding partner of Altair Advisers, a $3 billion investment firm, Brett served as the trusted investment advisor to clients with wealth ranging from $3 million to $1 billion.  He served on the Investment Committee with a specialty in alternative investments opportunities and also oversaw the firm's business strategy.  Previous to that, Brett was a manager at Arthur Andersen, helping to build their Investment Advisory and Private Client Services practice.
Brett is a Chartered Financial Analyst charterholder (CFA®) and has earned the Chartered Alternative Investment Analyst designation (CAIA®). Brett has an MBA from Northwestern University's Kellogg Graduate School of Management with specialties in strategy, marketing and entrepreneurship.  He graduated magna cum laude from the University of Arizona with a degree in Finance and was honored with the Wall Street Journal Student Achievement Award.Brett's media appearances include appearances on the PBS Nightly Business Report program, the Chicago Tribune, and the World Presidents' Organization.  Brett is also a five-time recipient of the Chicago Magazine Five Star Wealth Manager Award.  He is an active member of the CFA Institute and serves on an index advisory committee for Gresham Investment Management, a $16 billion commodity manager in New York.
His philanthropic activities include serving as a founding Board Member of the Northwestern Center for Integrative Medicine and a member of the Major Gifts Committee of the Edward Hospital Foundation in Naperville.Brett has a great interest in wellness-based health care and supporting entrepreneurs who are creating opportunities and improving lives in their communities.  Brett and his wife Shannon, along with their two children, reside in Naperville, Illinois.
____________________________________________________________________________________________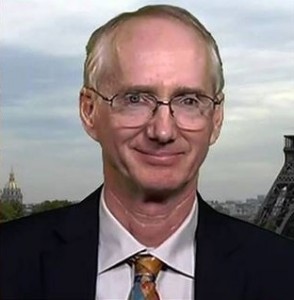 Charles Hugh Smith
Author, Leading Global Finance Blogger and Philosopher
Charles Hugh Smith is the author of nine books on our economy and society, including A Radically Beneficial World: Automation, Technology and Creating Jobs for All;Resistance, Revolution, Liberation: A Model for Positive Change; and The Nearly Free University & the Emerging Economy. His blog, oftwominds.com, has logged over 55 million page views and is #7 on CNBC's top alternative finance sites.
____________________________________________________________________________________________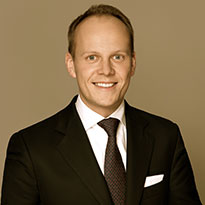 Ronald-Peter Stöferle
Managing Partner & Investment Manager, Incrementum Liechtenstein
Ronald, born 1980 in Vienna, Austria, is a Chartered Market Technician (CMT) and a Certified Financial Technician (CFTe). During his studies in business administration and finance at the Vienna University of Economics and the University of Illinois at Urbana-Champaign, he worked for Raiffeisen Zentralbank (RZB) in the field of Fixed Income/Credit Investments. After graduation, he participated in various courses in Austrian Economics.
In 2006, he joined Vienna-based Erste Group Bank, covering International Equities, especially Asia. In 2006, he also began writing reports on gold. His six benchmark reports called 'In GOLD we TRUST' drew international coverage on CNBC, Bloomberg, the Wall Street Journal and the Financial Times. He was awarded 2nd most accurate gold analyst by Bloomberg in 2011. In 2009, he began writing reports on crude oil. Ronald managed 2 gold-mining baskets as well as 1 silver-mining basket for Erste Group, which outperformed their benchmarks from their inception. In 2014 he published a book on Austrian Investing ("Österreichische Schule für Anleger – Investieren zwischen Inflation in Deflation")
His favorite books are 'The World of Yesterday' by Stefan Zweig, 'Human Action', by Ludwig von Mises and 'The Raven of Zurich: The Memoirs of Felix Somary' by Felix Somary. His favorite quote is 'Whatever you are, be a good one' (Abraham Lincoln).
____________________________________________________________________________________________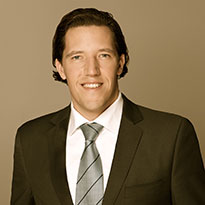 Mark Justin Valek
Partner & Investment Manager, Incrementum Liechtenstein
Mark, born 1980 in Moedling, Austria is Chartered Alternative Investment Analyst (CAIA) charterholder and Certified Portfolio Manager (CPM). He studied business administration and finance at the Vienna University of Economics and Business Administration. Following graduation, he participated in various courses in Austrian Economics.
From 1999, Mark worked at Raiffeisen Zentralbank (RZB) as an intern in the Equity Trading division and at the private banking unit of Merrill Lynch in Vienna and Frankfurt.
In 2002, Mark joined Raiffeisen Capital Management. He was ultimately part of the multi-asset strategies team, with total assets under management of more than EUR 5 bn. His responsibilities included fund selection of alternative investments and as well as inflation protection strategies. In this role, he was fund manager of an Inflation Protection Fund as well as fund manager of various alternative investment funds of funds. In 2014 he published a book on Austrian Investing ("Österreichische Schule für Anleger – Investieren zwischen Inflation in Deflation")
His favorite books are 'Gold Wars', by Ferdinand Lips, 'End the Fed' by Ron Paul and 'What has Government done to our Money' by Murray Rothbard. His favorite quote is 'Out of knowledge of money comes freedom.'
---
Subscribe to our Youtube Channel to watch our Program Show – click on the red Youtube button to subscribe: