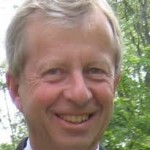 A former banker, Corporate Vice Chairman of a FTSE 100 corporation and founder of Matterhorn Asset Management AG, Egon von Greyez "strongly believes there will be massive wealth destruction in the next few years".
Von Greyerz personally defines Financial Repression in practical terms as the "manipulation and interference by government in the running of the economy and the lives of normal people". What this will inevitably lead to he feels will be the "total control of the people and a police state – that is the way we are going in some countries!"
He has been worried about what is presently unfolding since the 1980's and is very troubled about what he has witnessed and what he clearly saw was coming. "All this was inevitable. It is ridiculous for the central bankers to say they didn't see this coming. Anyone with just a little bit of intelligence could have seen this coming (of course you can't be a politician who never see things coming and central bankers are politicians)".
Disclaimer: The views or opinions expressed in this blog post may or may not be representative of the views or opinions of the Financial Repression Authority.