7.6M AMERICANS LIVING ABROAD feel like they are now being "treated like crooks" by being cut off by banks and brokerages as a result of US FINANCIAL REPRESSION.
"A U.S. crackdown on money laundering and tax evasion is the excuse for the blatant and punitive abuse".
Many registered firms are being forced to close accounts for Americans abroad or decline to open new ones, in order to avoid:
Increased compliance costs,
The consequences for potential errors (punitive US regualtory fines).
FOREIGN ACCOUNT TAX COMPLIANCE ACT (Fatca).
Congress enacted it in 2010 after learning that foreign banks, especially in Switzerland, had profited by encouraging U.S. taxpayers to hide money with them abroad. The main provisions of Fatca took effect in July.
As a result, foreign financial firms must report to the Internal Revenue Service investment income and balances above certain thresholds for accounts held by U.S. customers.
Nearly 100,000 banks and other companies have registered with the IRS.
If they hadn't, all their customers would have 30% withheld from income received from U.S. sources, such as interest and dividends.
A bank official must sign a statement guaranteeing compliance with Fatca. "Banks look at this from a liability perspective," he said. "The less the bank has to report to the IRS, the less risk there is."
AGGRESSIVE ENFORCEMENT
The heightened enforcement of rules is against so-called illicit finance, such as money laundering or financial transactions that breach U.S. sanctions. Enforcement is again intensifying after a pause during the financial crisis, making it more expensive or difficult to move money from one country to another. Among those affected by the tightened policies are retirees of modest means
Expats Left Frustrated as Banks Cut Services Abroad 09-11-14 WSJ
BEING INTENTIONALLY PUT IN PURGATORY?
Americans abroad are also encountering troubles with U.S.-based investment accounts. In recent months, firms including Fidelity Investments, Charles Schwab Corp., T. Rowe Price and others have told overseas investors and advisers they may no longer buy or trade mutual funds.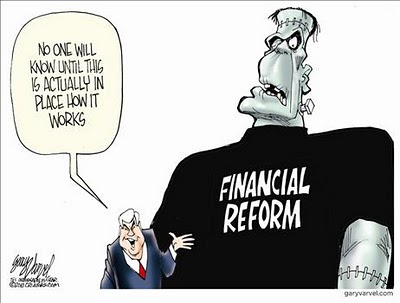 Disclaimer: The views or opinions expressed in this blog post may or may not be representative of the views or opinions of the Financial Repression Authority.