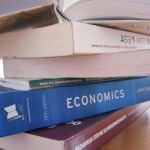 A Classic Comedic Metaphor? from

Or Graphic Statistical Analysis?
In his latest Hmmm, Grant Williams* makes the analogy of an episode from Monty Python's Flying Circus, to the 'line' we are being fed by the Fed & other central banks .. highlights the example of Europe where the central bank has encouraged the buying of bond of bankrupt countries – "we'll make sure you don't lose money" – financial repression European-style .. "European banks loaded themselves to the gills with peripheral European debt as part of the quid pro quo with Draghi, but making free carry off the desperate central bank is hardly what used to pass for banking. Remember when banking used to be about things like making loans?" This is a thoughtful piece with graphs to substantiate the commentary. Don't miss it.
Click on "Hmmm July 28" to download the report (may have to provide your email address), or hit "View Fullscreen" far below next to the 'S' icon to enlarge the viewing .. John Mauldin, Best-Selling author and recognized financial expert, is also editor of the free Thoughts From the Frontline that goes to over 1 million readers each week. For more information on John or his FREE weekly economic letter go to: http://www.frontlinethoughts.com/learnmore .. permission granted by Grant Williams to us to post the below, courtesy of www.vulpesinvest.com funds.
Grant Williams Does An Admirable Job Of Bringing Both Together
Get a load of the first one that shows European banks are not lending to people anymore. On the second one, understand that above 0 means the math of it all is getting worse, even with austerity.
Disclaimer: The views or opinions expressed in this blog post may or may not be representative of the views or opinions of the Financial Repression Authority.