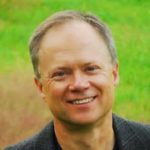 "We are talking about a steady erosion of the dollar as a reserve currency. I think that is most likely. The only thing that could make that really go fast is some kind of war. The United States and China, we got to keep our eye on this because Trump has been threatening a trade war with China. China responded and said if you do that, we may dump the dollar. . . . So, there is all this trade and financial back and forth and maybe even actual war at some point… China has the ability to really impact the dollar in a big way on the world stage. We better hope it does not come to that because a slow erosion we can adjust to; a quick erosion is going to really roil the markets and maybe blow a few of them up."
artenson contends the U.S. could see hyperinflation in a short time if China "dumps the dollar."
Disclaimer: The views or opinions expressed in this blog post may or may not be representative of the views or opinions of the Financial Repression Authority.