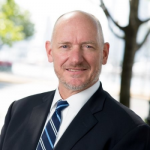 "Today's global economic system is more intertwined than at any point in history. For the past 30 years in particular, globalization and the Theory of Comparative Advantage have been alive and well. Technological advancements and transportation improvements have truly 'shrunk the world', allowing more countries to participate and benefit from international trade.
The globalized world economy has become a vast network of complex supply chains, interconnectedness and co-dependence. The benefits have been wide-spread and done more to lift the human condition, and more people out of poverty, than any development in history. However, this increase in economic complexity has magnified global vulnerabilities, opening up the risk of rapid and large-scale failure and contagion: a period of anti-globalization. COVID-19 is the catalyst that is triggering a supply-side crisis; one that is further exacerbated by a simultaneous demand-side shock."
Disclaimer: The views or opinions expressed in this blog post may or may not be representative of the views or opinions of the Financial Repression Authority.