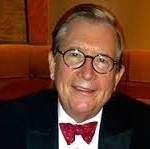 Erik Townsend Interviews Dr. Lacy Hunt
Dr. Lacy Hunt: Dr. Hunt explains, the US debt load will continue to climb and velocity will continue to slow – unless, of couse, "we get lucky."
Hunt points to an excellent summary was published in 2010 by McKinsey Global Institute…
"They looked at 24 advanced economies that became extremely over-indebted. The indebtedness brought on a panic year, such as 1929, 1873, 2008, and they followed the process through to completion.
It's a very long process, and what it shows is that an indebtedness problem cannot be solved by taking on additional debt.
McKinsey says specifically that multi-year sustained rise in the savings rate, what they term austerity, is needed to solve the problem, and of course, as we all know, in modern democracies, that option doesn't seem to exist.
So, we try to continue to use what has failed, and while we get transitory improvement in economic activity, the longer-term trend is to weaker and weaker economic performance."
Disclaimer: The views or opinions expressed in this blog post may or may not be representative of the views or opinions of the Financial Repression Authority.