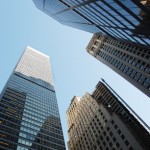 Savings are important for an economy to be able to invest and grow at a healthy pace. Household sector is an important contributor to savings in an economy. However, in India, savings in the household sector has declined significantly in recent years and has come down from the level of 25.2% of the gross domestic product (GDP) in 2009-10 to 17.8% of the GDP in 2013-14. Financial savings in the household sector also declined from 12% of GDP to 7.2% during the same period. Although savings in physical assets went up from the level of 13.4% of GDP in 2004-05 to 15.8% in 2011-12, it also declined thereafter along with overall savings rate. The decline in financial savings is a matter of concern for policymakers as it can affect growth potential. One of the biggest reasons for the decline in savings rate, and in financial savings in particular, is attributed to financial repression.
SLR (STATUTORY LIQUIDITY RATIO) REQUIREMENTS
In India SLR requirements mandate banks to hold certain types of assets, such as government bonds, which suppress the real interest rate in the marketplace.
"The SLR is a form of financial repression where the government pre-empts domestic savings at the expense of the private sector. Real interest rates are lower than they would be otherwise," said the Economic Survey.
Through SLR requirements, banks are used as captive investors in government bonds, which allows the government to finance its fiscal deficit at a relatively lower cost. The Reserve Bank of India in recent times has gradually reduced the SLR requirement for banks from 25% to 21.5% of demand and time liability. While it will take some time for the central bank to bring down this requirement, which will lead to better discovery of interest rates, the current higher real interest rates due to lower inflation is widely expected to boost financial savings.
DOUBLE FINANCIAL REPRESSION
Simply put, financial repression means that savers are not adequately compensated for their savings. "The Indian banking system is afflicted by what might be called 'double financial repression'.
Financial Repression on the Asset side of the balance sheet
Financial repression on the asset side of the balance sheet is created by the statutory liquidity ratio (SLR) requirement that forces banks to hold government securities, and priority sector lending that forces resource deployment in less-than-fully efficient ways.
Financial Repression on the Liability side
Financial repression on the liability side has arisen from high inflation since 2007, leading to negative real interest rates, and a sharp reduction in households' financial savings," noted the Economic Survey 2014-15.
In a 2012 National Bureau of Economic Research paper, Debt Overhangs: Past and Present, Carmen M. Reinhart, Vincent R. Reinhart and Kenneth S. Rogoff noted:
"Financial repression includes directed lending to the government by captive domestic audiences (such as pension funds or domestic banks), explicit or implicit caps on interest rates, regulation of cross-border capital movements, and a tighter connection between government and banks, either explicitly through public ownership of some of the banks or through heavy 'moral suasion'."
Disclaimer: The views or opinions expressed in this blog post may or may not be representative of the views or opinions of the Financial Repression Authority.