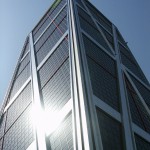 Central Banks by creating 'Excessive' INFLATION actually sow their eventual destruction by creating DEFLATION
'EXCESS' INFLATION: Inflation creation when the business cycle needs to contract.(ie 2% targets during systemic deleveraging.)
This is because the Prime Directive of central banks is to make it ever easier to service yesterday's debt.
Excessive inflation results from central banks being forced to push negative real interest rates too low (to protect debt holders) relative to real economic expansion and capital wealth creation.
DEFLATION:
"Any increase in the purchasing power of nominal wages".
The rise of software, robotics and global wage arbitrage is resulting in wages not rising along with prices. As a result, everyone who depends on earned income is getting poorer.
For the actual real-world the result of central banks easing, money pumping and zero interest rates is Deflation.
Central bank easing and zero-interest rate policy (ZIRP) fuel over-capacity which leads to declining prices: deflation with a capital D.
Central bank easing and zero-interest rate policy (ZIRP) additionally fuels malinvestment which leads to over valued collateral and an eventual collateral collapse as NPL (non-performing loans) debt cannot to "rolled" (ie no one no longer wants to risk financing)
PURCHASING POWER: The store of Purchasing Power is true WEALTH which governments are trasnferring.
All the phantom collateral constructed with mal-invested free money for financiers will also implode.
EASY CREDIT CREATES EXCESS SUPPLY & DEMAND WHICH EVENTUALLY REACH EQUILIBRIUM
BROUGHT FORWARD DEMAND THEN LEAVES A DEMAND RATE VACUUM
INFLATION REDUCES REAL DISPOSABLE INCOME WHICH FURTHER REDUCES DEMAND
SHRINKING AGGREGATE DEMAND THEN REDUCES COMMODITY PRICES WHICH LEADS TO COLLAPSING COLLATERAL VALUES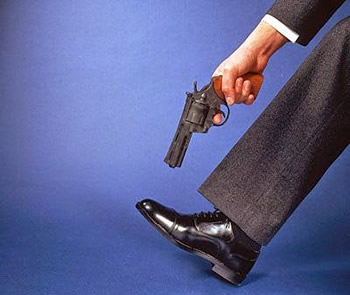 THE OIL SHOCK IS YOUR FIRST SIGN!
Disclaimer: The views or opinions expressed in this blog post may or may not be representative of the views or opinions of the Financial Repression Authority.