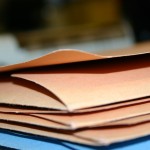 Peak Prosperity interview of Daniel Amerman on financial repression, based on his recent essay which we posted – see link below.
Great insightful article on financial repression by Daniel Amerman .. questions how the U.S. federal government can pay down its enormous debt .. sees 4 primary options that the government can take:
1) Decades of austerity with higher taxes and lower government spending.
2) Defaulting on government debts.
3) Inflating away the value of the debt through rapidly slashing the value of the currency.
4) Using "Financial Repression", a process that is complex enough that the average voter never understands how it works, thus allowing governments to use this potent but subtle method of taking vast sums of private wealth, year after year, decade after decade, with almost no political consequences.
The essay reminds readers the 4th option is the likely approach, points out the world took this approach in the 1940s through the 1970s to pay down government debt .. "Because of the sheer size of the problem – most of the population must be made to participate, year after year. Financial Repression therefore uses an assortment of carrots and sticks to ensure that investors have little choice but to participate – on a playing field that has been rigged against them as a matter of design – even if they are among the small minority who are aware of what is being done to them."The essay covers 4 areas of financial repression:
1) Inflation (Shearing #1)
2) Negative Real Interest Rates (Shearing #2)
3) Funding By Financial Institutions (Fence #1).
4) Capital Controls (Fence #2). 
LINK HERE to part 1
LINK HERE to part 2
Disclaimer: The views or opinions expressed in this blog post may or may not be representative of the views or opinions of the Financial Repression Authority.