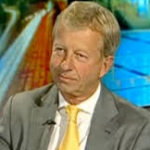 Special Guest: Egon von Greyerz – Matterhorn Asset Management AG
Interview with Egon von Greyerz of Matterhorn Asset Management .. on the recent Swiss Gold Initiative vote:
Lesson Learned:
"You can't fight the Elite! When they decide they will beat you, they will beat you — eventually however they will fail!"
"The whole of the elite were against us. Now, we thought the people, the Swiss people, would be on our side because the Swiss people understand the importance of gold. They were clearly influenced by the massive campaign of the government and of the central bank. The losses for the Swiss National Bank could have been very serious, and that's why they were quite desperate to stop this initiative."
What are the ramifications now?
"Switzerland now has to print money. The currency is only backed by 7% gold, and now they have a free-for-all to print more money .. this, of course, will be very bullish for gold because it won't be just Switzerland. Virtually, every country in the world will start printing money." 
On November 30th the Swiss voted on: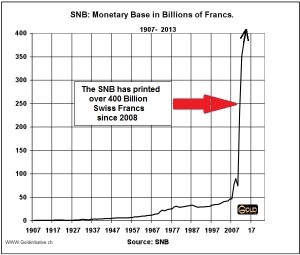 Returning their national gold which is held abroad back to Switzerland
Requiring the Swiss National Bank to hold 20% of their assets in physical gold
Prohibiting further gold sales
So why was this referendum so important?  Because Switzerland has, for hundreds of years,  been a bastion of sound monetary policy and low inflation. But this has gradually changed in the last 100 years since the creation of the Fed in the US and especially during the past 15 years when the Swiss government quietly removed the 40% gold backing from the revised Federal Constitution which was adopted by popular vote in 1999.
No paper currency has ever survived throughout history in its original form. And the Swiss Franc from having been a strong currency is now in the process of being slowly destroyed by the recent policies of the Swiss National Bank (SNB).
Since 2008 the SNB's balance sheet has expanded 5 times from CHF 100 Billion to CHF 500 Billion. So Switzerland has printed around 400 Billion Swiss Francs in the last 6 years in order to hold its currency down against the Euro and other currencies. CHF 400 Billion is around 2/3 of GDP.