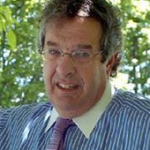 Special Guest: Charles Biderman – Founder & CEO, Trim Tabs Investment Research Inc.
A seasoned professional, Charles Biderman points out that when you create money, you create debt. When that debt goes to front run demand you will face the problems we are now facing in the energy industry with supply or ghost cities in China. Zero interest rates has brought forward demand which is now resulting in commodity deflation. "There is now no relationship between the economy and the stock market because of zero interest rate policies!".
FINANCIAL REPRESSION
"The markets are rigged by the central bank policy of zero interest rates. To the extent the markets are rigged we don't have free markets. That would be Financial Repression!"
A 'NO GROWTH' WORLD
"We are in a no growth world. We have governments in the US, Europe,Japan and China that are anti-growth, anti-free market growth. On the other hand we have central banks that are committed to creating as much money as is necessary to keep stock markets as high as they can be even though we have a total disconnect between the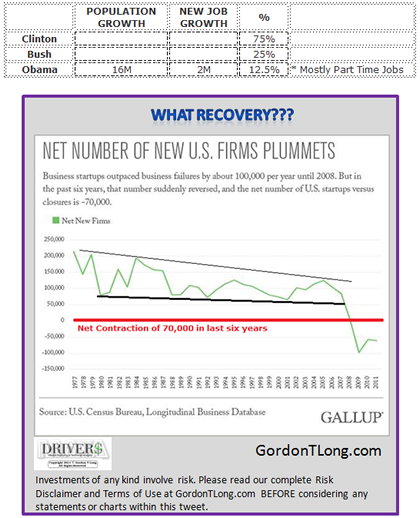 economy and the markets. The only reason the markets are doing as well as they are doing (both equity and bonds) is because of zero interest rates. In essence free money from the central banks!"
"The zero interest rate policy of the global central banks is creating a global recession, not a global recovery!"
"The central banks have no clue what they are doing .. at some point the people will realize the emperor has no clothes and the US debt is not worth the paper it is written on!"
"Remember, this whole free money binge was to be a bridge over the downturn so the economy would recover. But when you have no-growth, anti-growth policies in place prohibiting real economic growth you are going to have no growth and higher prices."
NO-GROWTH, ANTI-GROWTH POLICIES
The US needs to grow at close to 10% a year to fund the current debt and entitlement obligations. Charles feels it is obvious that his is not going to happen. "The US is bankrupt! …. like Vallejo, CA we will be forced to restructure!"
Disclaimer: The views or opinions expressed in this blog post may or may not be representative of the views or opinions of the Financial Repression Authority.