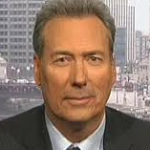 Special Guest: David Morgan – Silver Expert, Publisher: Morgan Report, Silver-Investor.com
An Aeronautical Engineer by training, David brings these analytic skills to his analysis of financial and commodities markets. He believes the inability of the majority of people to properly understand the significance of mathematical science such as the exponential curve is one such important example. A "hockey stick" of debt growth is simply and fundamentally unsustainable!
FINANCIAL REPRESSION
Keeping interest rates low is central to debt ridden governments surviving. Acording to David Morgan the government must keep rates low as long as possible but believes a reset of some sore is inevitable. David sees the mechanics and policies of keep rates repressed as fundamentally defining Financial Repression.
Financial Repression is like a big coffee press, pressing everything down and has suppressed the ability for us to have a free market and thereby enjoy the fruits of our intellect, labor, creativity and purpose as humans."
POTENTIAL RISING INTEREST RATES
Many believe that rising interest rates will hurt gold. David fully expects the Fed to increase rates but sees it as being nothing more that "showmanship". David suggests that:
"his experience shows that it is when REAL RATES get positive that you COULD see gold impacted from an increase in interest rates"
"What you really need to know is what are the real rates versus nominal rates which you see iin the newspapers."
GOLD-SILVER RATIO
The current gold-silver ratio implies to David Morgan is that silver is presently undervalued relative to gold.
According to Morgan the Gold-Silver Ratio is telling us something else that is important.
"If you have a real economy with sound money you get a deflationary trend. This means your money is worth more over time. It is beneficial to almost everybody. Silver is the best inflation edge and not the best deflation hedge. Gold is the best deflation hedge. Silver anticipated this huge inflationary environment back when QE2 was announced and moved from $26/OZ to $48/OZ. What happened was all that anticipated inflation didn't get into the market place because all the increased debt only resulted in re-liquifying the banks. They forced the money into the banking system and not out into the public sector."
David believes silver is currently a better buy than gold. He still believes silver will outperform gold.
"We are not out of the woods. There is a place for precious metals in your portfolio. 20% for "metal bugs" and 10% for the average public."
There is much, much more in this 32 minute interview with this well respected precious metals and silver expert.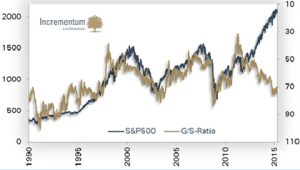 Disclaimer: The views or opinions expressed in this blog post may or may not be representative of the views or opinions of the Financial Repression Authority.