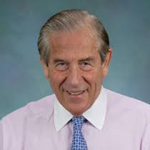 Special Guest: John Browne – Senior Market Strategist, Euro Pacific Capital
FINANCIAL REPRESSION
"It is the financial repression of the ordinary individual in America. It is happening through three main avenues or arteries.
POLITICALLY – The government is increasing its power almost everyday and repressing the public individual and particularly the rights of the individual. Always under the guise that it to help you! Published statistics are highly questionable; growth rates, inflation rates, unemployment rates. They are confusing people and today I read how they are forcing people out of using cash!
ECONOMICALLY – We have had an enormous, unprecedented injection of cash into the economy with a $3.8T QE program. Its an experiment! It was initiated in Japan where two decades ago the BOJ said it wouldn't work but the politicians insisted they do it. After two decades it still hasn't worked. We are now doing it on a grand scheme without a pilot program. It is creating a (liquidity) trap. It is a major distortion and is crushing savers.
FINANCIALLY – ZIRP is (also) crushing savers! It is savings which forms investment for the future. 62% of employment comes from small businesses where formation must be incented. That needs capital from savings. This along with increasing regulation is not only killing the consumer but the incentive to start a small business which is the key to the creation of jobs, which is key to the creation of income which is then key to savings and growth in the economy. It has all been killed by these policies.
"I don't believe the central bank is necessarily evil, just unbelievably Irresponsible!
LIQUIDITY TRAP
"I think we are now seeing a situation which you could call a liquidity trap. There is so much money around that if they start to raise interest rates they are going to discourage people even more from spending. Ordinary individuals have low wages (wages have been flat for six years at least) yet taxes are going up (the number of taxes) as well as charges (licenses and fees)"
"They are pushing on a string. It isn't liquidity that matters but wages and income!"
"How does the Fed create income without just giving us cash in the post (mail) by just sending us checks?
BY DESIGN
"I'm afraid I believe at the very top it is devious! If I connect all the dots together I cannot feel it is by accident – it by design. I think the president wants to distribute American wealth around America, but even worse is to distribute American wealth around the world. Its killing the economy and its kiliing America."
"It means (eventually) everyone is going to look towards the government for solutions – that is when totalitarian governments come in (to existence)"
"The only solution is single term politicians – Turkey's don't vote for an early Thanksgiving!"