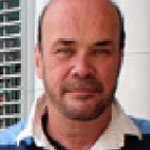 Special Guest: Martin Armstrong – Editor & Publisher of Armstrong Economics
FINANCIAL REPRESSION
"What it really is, is a power struggle where we go through cycles where people have confidence in the people, then government. It oscillates back and forth and now we are in a phase we can call the 'Private Sector Phase', where people are questioning government."
"Repression comes in when it is about whatever it takes to maintain power! Largely it is about the fact they are going broke because they have promised all sorts of pensions, and these sorts of things, but they have not funded them!"
GOVERNMENT COMPETENCE
"There is no conspiracy .. it is much worse .. it is really the 'Keystone Cops'! … government creates the illusion it is in control, but it isn't in control!"
"People give government and politicians way too much credit. They assume they actually know what they are doing! … what people don't understand about governments is that we have academics advising and primarily lawyers running the government, with few with any experience or understanding of economics. We should hire traders who at least have some experience!"
"They just don't understand. There is no design. Everything has been very 'ad hoc. Its really about the spoils…. giving it to family and friends!"
"If you look at the debt since 1950, you will see that 70% of the national debt is accumulated interest. It didn't go to provide schools and roads and things of this nature. The whole socialist idea is complete nonsense!"
'NO PEG HAS EVER LASTED'
The EU, EURO and the recent removal of the Swiss Franc Euro peg are examples of the fundamental problems with government. Martin has consulted to various EU and Swiss authorities since 1998. He is miffed at what he has witnessed but it is no different than has sees everywhere else.
WE ARE IN A DEBT BUBBLE
"We are not facing a stock market crash, we are facing a bond market crash! That is far worse"
"What people don't realize is that the US Great Depression was a sovereign debt crisis. All of Europe defaulted and went into a moratorium, South America defaulted for about the fourth time and China defaulted. You halt capital formation and that is what a bond crash does. In the great Depression everyone lost. That is what we are facing!"
"We are in a period where on a global scale, capital doesn't know where to go and the culprit is government. We are in period where there is going to be more confidence to buy bonds such as General Motors than that of any government! There is a substantial difference between Private and Public Debt"
RISING TAXES ARE DEFLATIONARY
Martin believes there is an extremely serious tax problem, especially at the municipal level due to unfunded pensions and obligations. Because wages are not rising in the USA, this is now acting in a deflationary fashion.