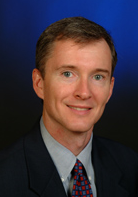 Special Guest: Doug Noland – Credit Analyst
FINANCIAL REPRESSION
"Financial Repression is fundamental to current policy to try and sustain a global credit bubble… Policies have become ever more desperate as the credit bubble has gone global! It is a matter of policy makers distorting the incentives, especially the financial incentives. It is particularly painful for savers. Policy makers want to drive money out of savers into risk markets by creating incentives for speculation and leveraging to reflate the system and generate significant credit growth."
"It is flawed economic doctrine, flawed policy making and goes back a long way."
After the 1987 Stock Market Crash the Greenspan Fed flooded the market with liquidity,

We then had the late 80's excesses and that bubble burst,

In the early 90;s the Greenspan Fed came in and aggressively slashed interest rates and created a steep yield curve so the banks could borrow cheap and lend dear,

It created leveraged speculation,

We have been in serial bubbles ever since then. Each gets bigger and each post reflationary effort is even more extraordinary.

The 'Once in 100 Year Flood' was not the 2008 Crisis. We are in an even bigger bubble now. It is a Global Bubble. It is at the heart of money and credit. When the next crisis occurs the policies of Financial Repression won't have much of an impact unfortunately.
THE MARKET BASED CREDIT SYSTEM
"Back in the 1990's I was obsessed with trying to understand how an impaired banking system from the early 1990's morphed into this new age financial system that was fueling historic prosperity and a bull market. By the late 1990's I was convinced we had fundamentally changed finance. That uniquely for the first time in history we had global credit that was unconstrained. The quality and quantity of credit was unrestrained. There was no gold standard, there was no Bretton Woods Monetary regime, there was not even any ad hoc. dollar reserve system to restrain credit. Unlike historically when credit was dominated by bank lending, this new credit that developed in the 1990's was market based – securitization, Fannie Mae, Freddie Mac, Derivatives, Wall Street Finance. I was convinced that credit which is unstable would see this new credit highly unstable."
"I believed the government would reign this credit in. I had no inkling that the government would accommodate this type of credit and use this type of credit for reflationary policy. That is really how it got away from them! Accommodating financial leveraging and speculation etc."
WE HAVE DISREGARDED THE VULNERABILITIES OF CAPITALISM
"I am very much a free market person. I want the market to dictate price. As much as possible I want the government out of it. I look at the Financial Sphere and Economic Sphere. The Financial Sphere needs to be carefully regulated. You cannot have unconstrained credit! You cannot have a Financial Sphere that inflates at a whim because that distorts the pricing mechanism."
"I fear that when the crisis collapses the system it is going to be folks like us and our listeners who will have defend Capitalism by saying:
"Capitalism wasn't to blame. It was a run away Financial Sphere and poor Policy making in managing money & credit that was the culprit!"
Capitalism is not flawed but instead has vulnerabilities. We cannot disregard these vulnerabilities. These vulnerabilities are in Credit. We have disregarded the vulnerabilities within Capitalism. We have not separated the real economy pricing mechanism which operates very differently in the Financial Sphere.
This extensive discussion covers a wide range of subjects including:
THE BUILD-UP OF SYSTEMIC RISK
A CRISIS OF CONFIDENCE IS AHEAD
WHY WE HAVE RECORD ARTIFICIAL HOUSEHOLD WEALTH
FINANCIAL FRAGILITY – As long as Credit is expanding things looks good. But it camouflages the underlying financial fragility.
2008 WAS ABOUT PRIVATE CREDIT – THE NEXT CRISIS WILL BE ABOUT PUBLIC CREDIT
THE GLOBAL BUBBLE HAS NOW BEEN PIERCED
"You can now expect the unexpected from Policy Makers"