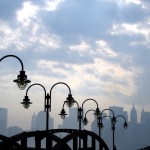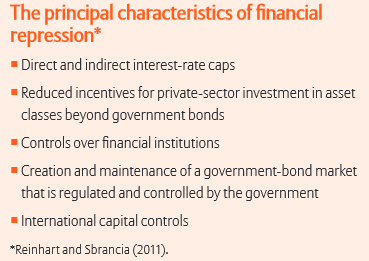 Scotiabank's Guy Haselmann thinks asset prices must adjust downward to meet new economic expectations for lower growth & inflation .. the problem is this recalibration is occurring quickly in an asset environment characterized by low liquidity – it is like the financial markets will overshoot to the downside .. "the process has just begun .. the unwind process has far to go" .. on quantitative easing & very low interest rates:
"The Fed's policy of financial repression sends the wrong signal. It punishes savers, such as pensions and retirees, while rewarding speculators and debtors. It is like giving my son ice cream after he yells at his mother and punches his brother.
If the Fed is so worried about the economy that they have to keep rates low for a very long time, then how can a corporation have enough confidence to want to begin a capital investment project? . Many Fed policies have been, or have become, counter-productive .. Fed policies and financial asset prices have recently reached their practical limits."
LINK HERE to the source article
Disclaimer: The views or opinions expressed in this blog post may or may not be representative of the views or opinions of the Financial Repression Authority.