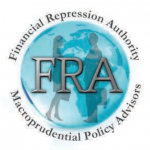 FRA is joined by Jayant Bhandari and Alasdair Macleod in discussing current trends in gold, along with Asian currency markets and their expectations for them.
Jayant Bhandari is constantly traveling the world looking for investment opportunities, particularly in the natural resource sector. He advises institutional investors about his finds. Earlier, he worked for six years with US Global Investors (San Antonio, Texas), a boutique natural resource investment firm, and for one year with Casey Research. Before emigrating from India, he started and ran Indian subsidiary operations of two European companies. He still travels multiple times a year to India. He is an MBA from Manchester Business School (UK) and B. Engineering from SGSITS (India). He has written on political, economic and cultural issues for the Liberty magazine, the Mises Institute (USA), Mises Institute (Canada), Casey Research, International Man, Mining Journal, Zero Hedge, Lew Rockwell, the Dollar Vigilante, Fraser Institute, Le Québécois Libre, Mauldin Economics, Northern Miner, Mining Markets etc. He is a contributing editor of the Liberty magazine. He runs a yearly seminar in Vancouver titled Capitalism & Morality.

Alasdair Macleod writes for Goldmoney. He has been a celebrated stockbroker and Member of the London Stock Exchange for over four decades. His experience encompasses equity and bond markets, fund management, corporate finance and investment strategy.
UPDATE ON INDIA
India is very rapidly becoming a police state. Last month the government announced that any cash transaction over 300,000 Rupees (approx. $4500USD) would no longer be legal. Any transaction over that amount, according to them, has to be through the banking system. But they have actually come out with 40 amendments in the last few days, and the latest one says that cash transaction limit is now 200,000 Rupees. If you make a transaction over that amount, you will be penalized with the same amount you tried to transact with. This is an absolutely crazy situation in a country where 96% of transactions are made in cash.
Last week Uttar Pradesh, the biggest province in India and which basically decides who runs the federal government as well, elected BJP (Bharatiya Janata Party) into power, and Modi appointed Yogi Adityanath as head of the state. Yogi Adityanath is a Hindu extremist, who has openly and publically asked for the killing of hundreds of Muslims for every Hindu killed. In the last few days that he has been the minister, they have already been establishing a very backward sort of law and order in the province, and a few Muslim shops have been brought down in the last few days. This can very easily escalate. In 1991, there was the destruction of a mosque in Uttar Pradesh, which Hindu extremists wanted to convert into a temple, and now that a Hindu extremist is in power he has no choice but to convert that mosque into a temple. This is a very delicate situation for India.
INDIAN DEMAND FOR GOLD
The gold demand is very subdued even today, and the reason is that people don't have access to cash to buy gold. More than 50% of ATMs still do not have cash and banks are clogged with people. At the same time, the economy is stagnating, and in a negatively yielding environment people have a tendency to buy gold. People just don't have access to their own cash.
In a police system, people will trust their institutions even less than they have in the past. And now tax authorities have the right to enter your house without reason. They still need a warrant, but the whole institution climate is such that savers and businessmen are extraordinarily afraid of the state. This will increase people's interest in gold or in moving their money out of the country.
GOLD RETURNING TO CENTRAL BANK RESERVES
The reason this is happening is because China is getting rid of Dollars in order to stockpile the commodity it needs for its development over Asia. China will spend huge amounts of resources in developing not just the Silk Roads but also the associated infrastructure, and the industrial revolution that China will be bringing in effect. We're talking about a massive, 20-year project. China will effectively be selling Dollars down against the price. The problem the other central banks who will be dealing with China has is that they will have to try and match, to some degree, the pace at which the Chinese central bank disposes of its Dollars and adds to gold. One way or another, central bank demand is being driven into gold.
They also have the problem that if you're looking at fiat currencies, where do you go instead of the Dollar? The Euro? The political situation in Europe suggests that currency might not exist in its current form within a 2-3 year timeframe. The Yen? Probably yes, but the problem with Yen is negative yields, and you don't necessarily want to have Japanese government bonds that effectively yield nothing or very very little. There is not a lot of choice for the Asian central banks. For example, if Thailand just adjusted their portfolio, it probably means they'd have to pick up 60 tonnes of gold just to adjust their reserve portfolio by 10%. You can't just walk into the market and buy that much easily. You can see that there is an underlying tendency for central banks to sell Dollars to buy gold.
MOVING AWAY FROM FREE TRADE
Last weekend the G20 finance ministers agreed to drop the reference for free trade. The Americans are changing the terms of global trade. They're moving away from trade agreements, they're moving away from WTO mandated minimums, and consequentially they're saying that they're going to run trade and they don't care what anyone else says.
This is rather like the Smooth-Hawley problem we had under Hoover, which drove the whole world into a depression. The American move will lead to a contraction in global trade. The Chinese are mostly protected from this since they're already moving away from selling cheap goods into developing the Asian continent. As the volume of trade contract in the coming years and global trade diminishes, Dollars will be returning home. And they will be returning home at the same time that Asian central banks are trying to reduce their exposure to the Dollar. We are at the peak value of the Dollar in terms of its purchasing power. The price of gold measured in dollars is going to go up quite sharply.
This goes as far as Saudi Arabia, whose market is Asia. Suddenly we have a situation where the Eurasian continent landmass is now the most economic driver in the world and America is receding into the distance. The consequences of this are not fully understood and will take time for us to work this one out. The importance of Asia is becoming paramount. Already China's trade with Asia exceeds her exports to America. They need to redeploy the labour from the production of cheap goods into the further development of her own economy and move 200M people into new cities, expanding the middle class. This is the most populous country in the world, bar India, which is going upmarket. We really don't understand this, if we still think America still runs the world. No longer. This is changing. Mr. Trump is going to find that the world is not quite as he thinks it is.
It's only really been the last 200 years where the combined GDP of China and India have not been greater than the rest of the world, so a reversion of the mean is happening. The natural North American partner for China is Canada, not only because of raw materials and commodities, but because Trudeau Sr. was the first Canadian to go over to China and form the diplomatic bonds that persist until today.
SIMILAR TRENDS IN ASIA
The USD can continue to be very strong in the near terms. Emerging markets are facing huge financial and economic problems. They have taken on too much private and public debt which means that compared to the USD, their fiat currency has even less value in the future. As a result, the locals still prefer to own USD if they can get a hold of it. The USD can still hold its value, particularly if these emerging markets fail or if European currencies collapse.
The thing is that China is stockpiling all these resources. The effect China is having on the global supply of raw materials and energy is remarkable. The idea that if you get a recession in America, demand for raw materials go down because companies reduce their margins and prices start falling. But not this time. Raw material prices will continue to rise. These are precisely the conditions you have for stagflation, where you see your own economy going nowhere but prices are rising. People are latching onto the idea that the purchasing power of their domestic currency is not holding, and they prefer to hold fewer Dollars than normal to have lower exposure to that declining currency. When you start thinking that way, the purchasing power of the currency goes down irrespective of the quantity in circulation.
This hasn't happened before. The idea that America runs the world is no longer true. They're playing second fiddle to what China is doing to the whole of Asia.
SOUTHEAST ASIA DOLLAR DEVALUATION
This will not trigger a wave of global competitive currency devaluations, because the problem is that these countries have inherent problems in their economic structure. Devaluing their currencies against the US economy won't help them, but the temptation will be there because this is how they've historically operated. If they do that, gold will be more attractive due to the loss of purchasing power in currencies worldwide. It's becoming a subject of interest for people who not only want to buy commodities, they want to invest outside their own countries, and they want to own and hold gold outside their own country.
The world has changed. Governments still seem to think they can push their own people around, but it doesn't work like that anymore. The amount of control that countries like India think they have over their people.
The loss of purchasing power in these currencies has been absolutely incredible. When the dollar goes down, other currencies will tend to lose their purchasing power on balance more rapidly. The Euro has potential for disintegration; the political developments in Europe are pointing to that being an escalating risk in 2017.
FINAL THOUGHTS
There's a huge amount of accumulation of intellectual capital happening in China. You go to bookshops and you get books translated from English to Chinese. You see coffee shops, restaurants, offices trying to copy the western way of working. The Asian continent is where the excitement is. 90% of all engineers and scientists are Asians living in Asia.
Abstract by: Annie Zhou <a2zhou@ryerson.ca>
Disclaimer: The views or opinions expressed in this blog post may or may not be representative of the views or opinions of the Financial Repression Authority.