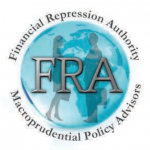 FRA: Hi, welcome to FRA's roundtable insight today we have Jayant Bhandari. Jayant is a specialist in the natural resources sector, he travels the world looking for investment opportunities in this sector. He advises institutional investors about his findings and he worked for 6 years with U.S. Global Investors, a boutique natural resource investment firm, and also for one year with Casey Research. Welcome, Jayant.
Jayant Bhandari: Thanks very much for having me, Richard.
FRA: Great, so I thought we'd start with an update on the situation in India, as you know we're trying to keep an eye on this as what's happening there could affect other locations or could evolve in a similar way in terms of what's happening to physical cash and the currency there. Any updates from your end?
Jayant Bhandari: Sure, though Richard, as I have talked with you in the past, on the 8th of November 2016 Indian Prime Minister demonetized 86% of monetary value of cash in circulation. The result was that the economy started to stagnate, this was my experience and this has been my experience in the last 6-7 months. The World Bank, the IMF, and the Indian government continued to claim that Indian economy was actually starting to do better. Now, yesterday they came out with new numbers and they now accept that the economy is starting to show signs of the stagnation. Instead of the economy growing at 7.5% according to them, it is now growing at only 6.1%, again according to them. In my view, the growth is negative not even positive. I see, as I have repeatedly said on your show, India is actually becoming a police state. And this police state is going to be a horribly chaotic place because Indians are very chaotic people. Trying to propose a totalitarian system on this country will lead to a disaster in India.
FRA: And you see the Totalitarian approach as being indicative from the developments on physical cash, is that directly related to that? And in turn is that what is causing the slowdown in the economy?
Jayant Bhandari: Well, that is one part of the story in a country where 95% of consumer transactions are cash based transactions. You cannot really impose internet and banking on these people, this led to a massive slowdown in the economy. Now Richard, one funny example I want to tell you about and that will give you a glimpse of what is actually happening; I bought a New Delhi to London plane ticket two months back, I paid for it using my debit card, not my credit card because I refuse to have a credit card in India. The money left my bank account, I got no ticket. And no one knows where my money is today two months after the event.
FRA: Wow.
Jayant Bhandari: Now in a society like this, you can't really impose digitalization and banking because Indians are not capable of, and it's totally not structured for high-tech movement of cash, they have to have physical cash to do transactions, physical cash invariably will come back into existence. But in the meantime, Indian government will have destroyed the economy, lives of hundreds of millions of people, old people are going hungry in my opinion because food prices continue to be half as much priced as they should be.
FRA: So what are the trends at this point or recently in the areas of the inflation-deflation situation in terms of inflation on food prices or consumer prices in general? And also the trend in the currency strength or value as well, like what is it relative say to the U.S. dollar, any trend you are seeing there?
Jayant Bhandari: Sure, so what has been happening with inflation is that this has because of demonetization it has created a deflationary environment. People are simply not buying anything. Now, deflation is a good thing as long as it happens because of excess supply. The reality with India is that deflation is happening because of significant reduction in demand. People are simply not buying anything that they don't need right now. But that also includes food now, so this deflation is a horrible deflation which is destroying businesses and the economy. And I keep meeting the small businesses who tell me that they are shutting down, not just because of the cash crunch, which is a major part of course, but regulations have increased, the rapaciousness the corruption of the bureaucrats has increased very significantly. Now the other side of this story is the Indian stock market is booming and Indian currency has gained a lot of value in the few months. Now firstly talking about the stock market, the stock market is not necessarily correlated with the growth of the economy which a lot of people erroneously believe. Now the thing with the stock market is that people's cash is stuck with the bank, so they have really no option but to buy stock. At the same time there is an increased bullishness about India in the Western countries which is completely wrong, these people will eventually lose a lot of their money but because they have continued to send more money into India, Indian currency has improved and the Indian stock market has improved but as I said, Indian economy is stagnating and in my view, passing through a negative growth rate right now.
FRA: And what about inflation? Do you see consumer price inflation happening? Any trends there?
Jayant Bhandari: Well it will eventually happen because once they have destroyed the economy, once businesses are shut down, the supply won't be there anymore. So inflation has to happen, and also the cost structure of creating everything has gone up because of the rapaciousness of the government, the bureaucracy and the regulation and the enforcement of digitalized cash on people. Which people are incompetent to use if at all the system works which has increased to cost of doing business, eventually it will lead to huge inflation in my view, but for the moment its deflation but this is only in the transitionary time, and that is mostly because the mint has been destroyed, it's a horrible sign for the future of the economy in my view.
FRA I see, and what about elsewhere in Asia? Any trends there in terms of an economic slowdown or inflation-deflation, other parts of Asia?
Jayant Bhandari: I see the same thing in the rest of the Asian countries; Sri Lanka, Thailand, Myanmar Pakistan, Bangladesh, Nepal, they are all starting to stagnate, the East is blowing up. So I think that the economic future of these countries is not good at all, the only place where I see optimism and actual growth happening that's in China, Korea, Singapore, and Hong Kong.
FRA: In what areas is that growth happening?
Jayant Bhandari: In China I see growth happening everywhere, in the infrastructure the investment continues to exist. I think the cities the manufacturing continues to grow, consumption of commodities continue to grow in China. Now the reality is that the perception among resource investors is that China is slowing down and Chinese demand for these commodities is falling, which is actually not true. What is happening is Chinese consumption of commodities continues to grow, the problem is that we have increased supply more than the demand has increased in commodities, hence the destruction of pricing of commodities. But the Chinese continue to buy a lot of commodities, and maybe they have reduced the chasing of iron ore, but that's only because recycled steel is now coming back to the market which means that iron ore needs might have fallen off a bit, but that is not a result of a fall in economic growth, it's just a result of increased recycling.
FRA: From that perspective, what opportunities are you seeing in the natural resources sector, are there opportunities in Asia or elsewhere in the world?
Jayant Bhandari: Again, China is still heading growth around the world in my view. And in both cases, in the case of precious metals and in terms of commodities. Commodities because they continue to grow, China is putting into place this one road, one belt road. Which is the Chinese attempt to link countries in Asia and Africa economically which I think will be a great thing for these countries because China is the only country in my view which has the capability for leadership among the third world. So commodity consumption I think will continue, I just hope natural resource investors do not pump up the supply more than the demand goes up. At the same time, in my view precious metals consumption will continue to grow in China, not actually because of volatility partially because of increased political risk, but mostly because the Chinese need to diversify. These people are diversifying their world for the very first time really. I mean, China was a completely closed economy 30 years back, it's only in the last 10-15 years the Chinese are internationalizing themselves. It's not necessarily a bad sign in my view, neither is it a sign of their increased fear about China, but they are merely diversifying. If you and I become rich, we want to diversify.
FRA: And will this leadership by China still be maintained given their current challenges with lots of government and corporate based debt? You know the shadow banking system, the non-banking sector has a lot of non-performing loans, and then overall there's a problem with the wealth management products in terms of a potential bubble there from sort of a Ponzi nature of WMP products. Any thoughts there? Like will China still be able to maintain their development on the Silk Road?
Jayant Bhandari: I think that China will continue to grow. And the reason is that the rest of the emerging markets are in much much worse shape. Look at what's happening in Venezuela, Brazil, which actually comprises almost half of South America, more than half of South America probably. Yes, there are problems with China. There's a shadow banking system, there's a problem with corruption in China, there's a problem with overcentralized politics of China. But really, China has continued to grow for the last 30 years and this must mean that overheating must have happened in parts of the economy and parts of the society and politics. Corrections will happen, but again it's a centrally managed system. I don't think they will have a major crisis anytime soon. They will be able to deal with some of these smaller issues, they do have to deal with too much credit given to state government-run companies, and all those kind of things. But I think China has the capabilities and the resources to deal with the short-term crisis. In the long term, certainly, but who has seen the long term? In the long term maybe there will be more problems.
FRA: And in terms of investment opportunities, which countries in Asia, Southeast Asia, East Asia do you see as offering opportunities in different areas?
Jayant Bhandari: I love China. I love China I invest in China, I invest in China via Hong Kong. Hong Kong is a great place, Singapore in my view continues to be a great place. Singapore and Hong Kong continue to be places where the wealth goes to for protection. I also like Australia and New Zealand, I think both these countries despite that they are very socialistic in their orientation, have done a lot of good work in their countries and their societies are relatively stable societies far from the problems of the world, problems of the western world, problems of Europe and huge problems of the emerging markets in my view.
FRA: And are the opportunities in areas of industrial commodities or agricultural commodities or other sectors of the economy?
Jayant Bhandari: In Australia and New Zealand, yes. Australia continues to grow big at providing a huge amount of commodities. Iron ore, coal, gold and the rest actually to China and the rest of the world. And these commodities have been extremely helpful to Australia in terms of the growth in their economy. They have also been able to attract a lot of wealthy, good investors and migrants into Australia where it might not have been the case with Europe. So yes, I think natural resources continue to be a big part of Australian economy today.
FRA: Moving to North America, we were talking just before our discussion began today on what's happening politically and the ramifications of that on the economy. Can you bring us up to speed? What's recently happened politically in British Columbia, Canada?
Jayant Bhandari: Sure, Richard. I'm currently in Vancouver and it's very sad to see that as much as 17% of the votes in the recent provincial elections went to the green party. Now the vote green probably made the party very attractive to a lot of people, 17% which is a massive increase from less than 1% that they used to get in the past. And it is twice as many votes than what they got in the last elections. So there's a huge shift towards the left in British Columbia from what I see. Now, the results will be that the next government will very likely be a leftist government, a combination of the Green party and NDP which is left to the center party. Now, these people have already promised in their election manifesto that they would want to kill Kingdom Morgan gas pipeline which is going to be a pipeline from British Columbia to Alberta. Now, this is supposed to be a $7.5 billion pipeline and they want to destroy construction of this pipeline despite that most of the permits have already been issued. They also want to destroy a hydroelectric project in British Columbia, they want to increase minimum wages to $15.00 per hour in British Columbia, and they want to impose massive taxes on foreign buys of properties in British Columbia. So far there's a 15% tax on foreign buyers just in Vancouver, now they want to make it 30% and they want to impose it across the province. These are not good news in my view for the future of British Columbia.
FRA: Wow, 30%. In Ontario, the percentage has gone to 15 like they have there now. Is this having any effect on the Canadian housing market? Is there any indications it's slowing down or prices are falling?
Jayant Bhandari: Well from what I have seen in the media, no the prices aren't necessarily falling, they did stagnate for a while when they imposed the taxes, but from what I see, the prices continue to go up. So no, it hasn't really made any real impact onto the housing market.
FRA:  And coming back to our point on the movement to the left in British Columbia, do you see this as a trend overall in North America, a sort of backlash if you will against the recent elections in the U.S. with U.S. President Donald Trump, we are apolitical, we don't take sides but just what are your thoughts on that? Do you see as we mentioned on other shows a potential for a movement to the far left in the sense of socialism perhaps led by the millennial generation?
Jayant Bhandari: I think that's actually happening Richard. And it seems to me from whatever number I see that most of the leftist votes tend to come from relatively educated urban people. Richard such an irony because educated people should know better that socialism does not work and it is the free market that has given us all these nice things that we enjoy in our lives. But I guess urban environment and schooling system has a dyadic effect on people's minds, it makes them simplistic in their thinking, they start to forget about second order consequences. And the problem is, when I wake up in Vancouver and when I switch on my light, they always switch on. And so life becomes so predictable in rich technologically advanced countries, particularly in urban centers, but people tend to become simplistic because they don't really have to deal with chaos on a day to day basis. I don't know how you can change that, but simplistic thinking also leads to leftists, because the promises of leftists are simplistic promises, and they look attractive to simplistic people.
FRA: And what would be the effects of this on the economy, economic development, and the financial markets in North America?
Jayant Bhandari: Well I am, Richard, optimistic about Trump, I think he's trying to change a few things. I am increasingly pessimistic about Canada. We have to remember Canadian currency has fallen about 30%-35% or even more in the last four or five years. This has seriously hurt the Canadian economy I guess, now that of course has made Canada more attractive to foreigners, foreign tourists, foreign investments, and foreigners who want to buy housing in Canada. But despite just the short term gain for Canada economically, it might come at a huge cost in the future. Given that now we have leftist governments in many provinces, many important provinces like Alberta, British Columbia, and of course in the federal government with Justin Trudeau, who in my view has no understanding of economics or pretty much anything actually.
FRA: And what about just overall like in the U.S. North America? Do you see this as a trend and a negative effect on the economy, slowing it down?
Jayant Bhandari: I think so, yes. I think people in the western world are becoming increasingly leftist, and we also have to accept that most of the migrants who have come to the Western society tend to predominately vote for the left, the left in any governments, and they want to covert the Western governments into many governments. And that means that our politics is increasingly becoming leftist and you go to the government offices, government offices are over-represented, have a higher proportion of migrants working in government offices then the proportion of migrants in the society. So I think there's a clear trend in the society in all of the west to become increasingly leftist, and this will have a harmful effect on our society going forward.
FRA: And how would the emerging pension prices, government in particular government pensions, especially in the U.S. initially before Canada, although it's likely to affect Canada as well. Is this all going to be exacerbated by that in terms of these trends happening and an overall slowdown? There's been some recent reports like the wealthy are now leaving Connecticut due to the pension crisis already, so do you see that happening?
Jayant Bhandari:  Well from what I read it does not look like as if people are really going to have access to their pensions 10-15 years from now, and maybe much sooner than that. So, people who are hoping to benefit from their pensions in the future, it's probably not going to happen. Particularly when unemployment is increasing hugely in the west, peoples need for welfare from the government is increasing. So government really does not have the resources to continue to give money to people when the tax revenues might actually start to fall at a certain point in time given mostly stagnant economies in the western society.
FRA: Great insight, wow that's great as always Jayant, how can our listeners learn more about your work?
Jayant Bhandari:  Richard, I have a website, www.jayantbhandari.com/ and everything I do is on that website.
FRA: Great, thank you very much once again, thank you Jayant.
Jayant Bhandari:  Thanks very much for the opportunity Richard.
FRA: Yup, we'll do it again, thank you, take care.
LINK HERE to download the MP3 Podcast
Disclaimer: The views or opinions expressed in this blog post may or may not be representative of the views or opinions of the Financial Repression Authority.