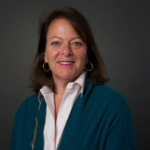 QUESTION: Can you relate some of your career background in portfolio management and a general description of your investment approach?
ANSWER: I've been very fortunate. I've only had one job….and have been with the same firm since the beginning, when I turned 21, in 1976. It's nearly 40 years of managing money for the wealthy. I strive to provide solid investment advice, high levels of service and the confidentiality clients have grown to expect. I am solely responsible for asset allocation and selection for my discretionary clients…. My niche stays within the bounds of retail, working directly with families helping them to achieve their goals. Every year, I am challenged by the change in our economic environment, the continued changes in technological advancements and how these and other factors relate to client allocations. Recently I stepped down as President of The Portfolio Manager's Institute; Currently I serve as co-Chair of Morgan Stanley's National Financial Advisory Council. I am proud to say that over 50 families have relied on my advice for over 25 years, some longer. By any measure, it's been quite rewarding
QUESTION: Can you comment on your currently relating to the recent much talked about Federal Reserve policy statements and interest rate direction and how these could affect the financial markets
ANSWER:- Morgan Stanley's Global Investment Committee supports that interest rate normalization will provide headwind for investors using bonds for principal preservation, as rates rise its likely longer duration bonds will fall.  We show the total return impact of a 1% rise in rates can impact a 30 year bond by a negative 17.9%; which is tremendous. To show the range, if you own a 2 year bond a 1% rise in rates has a negative 2% impact.
– Typically after interest rate hikes the companies with the strongest balance sheets that do not rely on floating debt fare the best
– Rate hikes will likely lead to a rise in interest income on deposit which should help those with larger portions of savings in the bank
– In this environment, Morgan Stanley's GIC expects housing, mid/lower tier retail, airlines, hotels and leisure's to benefit. Additionally, we see value in consumer finance and regional banks as consumer confidence is boosted
– It is important to note, we see the initial tightening as a signal of self-sustainability, not the end of economic expansion.
QUESTION: What are the challenges with portfolio management for clients in today's environment resulting from and characterized by 0% or even emerging negative interest rates?
ANSWER:
– Income more difficult to provide clients, in a zero rate environment many will suggest high yield corporate bonds and leveraged loans to supplement traditional fixed income but many clients are not willing to sacrifice quality for a higher yield.
QUESTION: Do you see any unintended asset price distortions in the financial markets resulting from an extended period of virtually 0% interest rates and from quantitative easing (QE) by many central banks worldwide?
– We found that as the cycle has matured security selection based more heavily on credit quality created dispersion in spreads and opportunities for further security selection. In addition, we see credit spreads have widened significantly creating opportunity for credit selection.6
QUESTION: What types of generic investment classes and investment approaches make sense in today's environment characterized by very low interest rates, low yields, volatile capital markets, emerging regulations and international capital controls in many jurisdictions including the United States?
ANSWER:
– Morgan Stanley's GIC continues to recommend equities over fixed income. Within the US we prefer technology, financials, consumer/housing related products and industrials. If you are an investor that is looking for fixed income we would recommend below-benchmark duration and find the US high yield market attractive.
– In this environment, Morgan Stanley's GIC expects housing, mid/lower tier retail, airlines, hotels and leisure's to benefit. Additionally, we see value in consumer finance and regional banks as consumer confidence is boosted
QUESTION: Do you advise international and geographical diversification to your clients and if so how can this be factored in to the investment process?
ANSWER:
– While personally I do not have a large diversification to international it is definitely a theme you are seeing in today's investment sphere.
– Europe is getting the support from the ECB with quantitative easing and the GIC expects European equities to continue outperforming in 2015.
Additional Commentary
– Lower energy prices help drive increase in consumer spending despite weak wage growth in 2014. Lower unemployment levels should lead to stronger wage growth going forward
– bullish on housing – We see US consumer confidence at an eight-year high based on the University of Michigan, Consumer Sentiment Index supporting the strength of the middle class and US economy going into 2016.
The individuals mentioned as the Portfolio Managers are Financial Advisors with Morgan Stanley participating in the Morgan Stanley Portfolio Management program. The Portfolio Management program is an investment advisory program in which the client's Financial Advisor invests the client's assets on a discretionary basis in a range of securities.  The Portfolio Management program is described in the applicable Morgan Stanley ADV Part 2, available at www.morganstanley.com/ADV or from your Financial Advisor.
Ronnie Sax is a Financial Advisor with Morgan Stanley Global Wealth Management in Bethesda, MD. The information contained in this article is not a solicitation to purchase or sell investments. Any information presented is general in nature and not intended to provide individually tailored investment advice. The strategies and/or investments referenced may not be suitable for all investors as the appropriateness of a particular investment or strategy will depend on an investor's individual circumstances and objectives.