$6 Trillion of Budget Deficits
Fed Funds Rate at 0% for nearly 6 Years
$3.5 Trillion of Fiat Money Creation
$25 Trillion Expansion of Household Net Worth (thanks to QE)
We have managed to achieve this….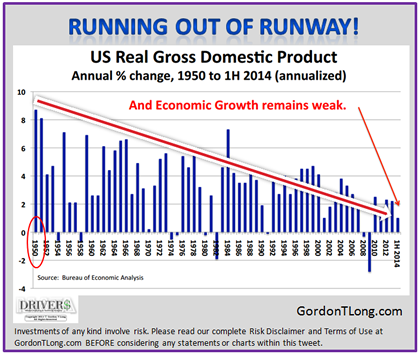 THE POWERS TO BE ARE GETTING DESPERATE!
Expect FINANCIAL REPRESSION to accelerate & become more aggressive.
Keynesians See FINANCIAL REPRESSION
as the only option.
Read Yellen Speech – Fisher's Speech
SEE: Financial Repression Archives – 07-20-14
Disclaimer: The views or opinions expressed in this blog post may or may not be representative of the views or opinions of the Financial Repression Authority.