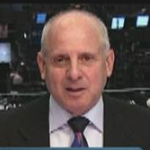 "Fast forward to present day where the YEN/YUAN is 19.60 and DOLLAR/YEN is at 128.55. Can the FED continue on the path of aggressive rate hikes and balance sheet reduction? Will the Chinese allow the YUAN to strengthen and blow out the 2015 high of 20.25 YEN/YUAN? (Note: It matched that level three weeks ago.) Will a strengthening dollar result in a MASSIVE DELEVERAGING as borrowers seek to raise dollars in an effort to avoid default as U.S. rates rise, excess liquidity ebbs and pressure to avoid default rises?
THE MOST IMPORTANT QUESTION REMAINS: EXACTLY HOW MUCH LEVERAGE REMAINS IN THE SYSTEM due to the liquidity programs of the world's major banks? Most of all, can XI tolerate a global and domestic slowdown simultaneously? All I know is if the Japanese had asked for help last week and Yellen said NO it was a great blunder as the Japanese under Kuroda are pledged to the foolish Yield Curve Control, which caused such havoc in Australia. How do you prevent YEN weakness and all its impacts without global intervention? Nothing is ever as it seems.
Disclaimer: The views or opinions expressed in this blog post may or may not be representative of the views or opinions of the Financial Repression Authority.