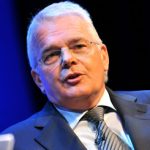 Another Interview from Grant Williams – Link Here
Another Interview from Financial Sense – Link Here
Notes from Financial Sense – Link Here and some public domain quotes:
"I do believe that we are looking at a very important medium-term peak. But I do not believe that is the end of this current market cycle. I think the market cycle will most likely stretch into 2024. But what we are facing now is a is a medium-term top in the next few weeks, and then a very decisive decline. And this is because, first of all, I see the world economy weaker or slowing (faster) than the consensus. I think the overshooting of retail sales on the pre-pandemic trend by 16% in the US, is an aberration and will be corrected because the fiscal impulse that was so positive will turn negative in 2022, negative by about 4 – 6%. This will dampen economic activity; real personal income is now negative and not positive anymore. I think the rest of the world is slowing too, particularly China, which continues to slow and is in a recession and will most likely stay in a recession into midyear. And while they are loosening up the tight policies, they are not stimulating yet. I expect that (to happen) from spring on, only not before. And all of this tells me that the world economy and the US economy will most likely disappoint in terms of growth, and particularly in the first half… Usually when a market corrects, you have a plain vanilla 8 – 12% correction or anything on that order. But we have had tremendous excesses of capital flows into equities. US equities, including equity products, was on the order of over $1 trillion in the last 12 months. And this compares to the same amount for the last 20 years combined. So, this is an excess of a century. And usually, when you go into a correction, highly positioned, highly leveraged, high margin accounts surprise on the downside. So, it's very possible and conceivable that when we have usually a 10% correction, all of a sudden, it could trigger a 20 – 30% correction. And therefore, I think the first half of the year, will most likely show a very serious correction. And that could shake the authorities. And instead of the interest rate hikes that the Fed has been forecasting, I think they will rather turn around and stimulate again around the middle of the year, when the correction in the market arrives. And that should give us the next run-up to new highs. So, I could see equity indices, declining 30%, and then go up 100% to the Peak in 2024. And if the peak in 2023 – 2024 is a better economy, I think you will have another run in the commodity complex; you will have wages going higher, and you will then see the CPI probably around 10%. And, at that time, you have higher bond yields, and you have a central bank and probably around the world that has no choice but to tighten. And that I think will be the end of the bull market that we have been seeing from 2009. And that will lead to major crises probably for a few years thereafter. So, the big picture has been stretched a little bit. But, nonetheless, I see a serious and painful decline in the first half of 2022."
Disclaimer: The views or opinions expressed in this blog post may or may not be representative of the views or opinions of the Financial Repression Authority.