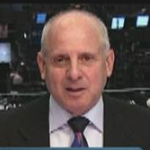 "Hoping you have a great week but wish to remind traders that after last Sunday night's meltdown in the GOLD and SILVER, the GOLD CLOSED HIGHER ON THE WEEK, even as the FED's language grew more hawkish in terms of beginning QE tapering. The U.S. DOLLAR also failed to rally after the initial GOLD bashing, the dollar index closing lower on week. The hawkish rhetoric failed to provide lift to traditional vehicles of positive dollar asset classes.
This is just something to watch even as global sovereign BOND markets remained in nominal real territory: German Bunds -0.46%; French Oats -0.13%; Netherlands -0.34%; Greek 0.55%; and Italy 0.54%.
Of course the BOJ, RNBZ, RBA and BOE all have interest rates on overnight money near zero. This is the predicament for the FED in being the the first to remove liquidity. Interest rates are low everywhere and the BOJ and ECB have openly stated their reticence to begin pulling back asset purchases. This is the global financial system with which we go back to beach. Will the SRF allow the FED to reduce QE without leading to a DOLLAR RALLY? Only time will tell."
Disclaimer: The views or opinions expressed in this blog post may or may not be representative of the views or opinions of the Financial Repression Authority.