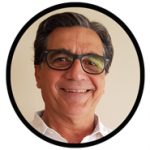 "Los bonos a tasa fija perdieron importantes posiciones, cayendo entre 6% y hasta 30%. Las inversiones en tasa fija pierden fuertemente contra el dólar, como es el caso de los FCI T+0. Los bonos que ajustan por tasa Badlar suben 25% en 2020, ofrecen un rendimiento negativo en términos de tasa real.
Además de los US$ 200 adquiridos por la vía legal, al final, de momento, en términos generales -salvo casos puntuales- lo mejor parece ser los blue guardados como hace Doña Rosa. Y tampoco lucen tan mal, como decíamos en otra columna, las criptomonedas."
Disclaimer: The views or opinions expressed in this blog post may or may not be representative of the views or opinions of the Financial Repression Authority.