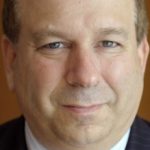 Article: In his forecasts for 2018, David Rosenberg, chief economist and strategist at Gluskin Sheff warned his clients – and our readers – that they should "enjoy the next 12 months" because contemporary market conditions, characterized by investor complacency, volatility, high valuations and a tight labor market, are eerily similar to 1988, 1999 and 2006 – years that immediately preceded major market reversals.
In his note, Rosenberg wondered whether the Fed will "remain a serial bubble blower."
"The elephant in the living room remains the central banks," Rosenberg wrote. "The prevailing view is that balance sheet tapering will be mild and that Jerome Powell will prove to be a dove. This may well be the most important psychological driver for the market — that a new and inexperienced Fed will not take the punchbowl away in the coming year."
Disclaimer: The views or opinions expressed in this blog post may or may not be representative of the views or opinions of the Financial Repression Authority.