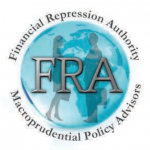 FRA: Hi ― Welcome to FRA's Roundtable Insight ….. Today we have Yra Harris and John Browne. Yra is an independent trader, a successful hedge fund manager, a global macroeconomic consultant trading foreign currencies, bonds commodities and equities for over 40 years. He was the CME Group Director from 1997-2003. John is the Senior Market Strategist for Euro Pacific Capital, a distinguished former member of Britain's parliament who served on the Treasury Select Committee as Chairman of the Conservative Small Business Committee, and also as a principal adviser to the British government on issues relating to geopolitical matters. He has worked at Morgan Stanley as an investment banker also working for other firms such as Barclays Bank and Citigroup. Welcome gentlemen.
JOHN BROWNE: Thank you very much Richard. Hello and to Yra too.
YRA HARRIS: Yeah John, hello to you and thanks Richard for having us and putting us together.
FRA: I thought we'd begin with a discussion on the Chinese oil contract. And just a general theme for today's discussion are undercurrents geopolitically that are happening which could have implications in factors on the financial markets and the economy. Yra you have recently written on this new crude oil futures contract that is priced in Yuan and is convertible to gold. You wrote, "China's ability to monetize gold is a direct assault on the US ability to manipulate the global financial system to it's advantage ― A remnant of the Bretton Woods post-World War II global system." Any thoughts on that?
YRA HARRIS: Well, as we've had the breakdown of the system this is all part of what's taking place. People who don't want to admit to themselves that there are major changes afoot. We see what China is doing and I'm not making a qualitative judgment one way or another, that's just history. I just finished reading a book by Giovanni Arrighi, who people might find that he's on the left, but in the 20th century there are changes going on, and there's always changes going on in the international system. The United States is seeing itself diminished as the global hegemon. These things are taking place and the Chinese are very astute global watchers. We've talked about this before last time that when NAFTA started on January 1st, 1994, China devalued the Yuan from 5.8 to 8.7, where they held it for a long time after that, but that was a 50% devaluation. The Chinese are very astute watchers of the world situation and this is just more of that.
FRA: And John you have also written about the same subject about huge ramifications and a move with little notice outside of the financial world.
JOHN BROWNE: Yes, and interesting enough China is now the largest consumer of oil in the world and it's two largest suppliers are Saudi Arabia and Russia. Just that fact alone is quite interesting when you think of the Saudi visit to Russia. But what recently happened, and it's amazing it missed most of the financial media, China created a domestic oil contract that would be traded internationally in Yuan, and that Yuan would be convertible for gold. In other words, people that receive Yuan for their oil like Saudi Arabia or Russia or any other country that sells them oil, maybe even Britain, will be paid in Yuan, not dollars. This is the crucial thing because what Yra referred to after Bretton Woods was that the dollar became the reserve currency and most commodities in the world had to priced in dollars. If you were a German you would have to buy dollars in order to buy pork bellies in the Chicago exchange. What was most interesting is that in the early 1970's when the oil crisis happened, Dr. Kissinger flew into Saudi Arabia and managed to persuade the Saudis to persuade the rest of OPEC to only sell oil for dollars. In other words, no longer would sterling be any good or any other currencies to buy oil ― Their oil was only to be sold in dollars. That underpinned the U.S. dollar and enabled the enormous expansion of dollar liquidity once Nixon had broken the gold window in August of 1971 and underpinned it. Now this is a very interesting thing here because now Saudi Arabia has stopped using dollars and other countries have stopped using dollars, particularly China. Say Saudi Arabia sells oil for Yuan to be paid rather than for dollars, and it can convert those Yuan into gold. That's very attractive for all oil exporters to be exporting to China for it's currency because unlike dollars, it's convertible into gold. This strikes exactly to what Yra was saying, the hegemony of the United States and the power that it was in 1944 with Bretton Woods, it was by far the most powerful economy in the world and the richest country, and then by 1945 it was the most powerful military nation on Earth, and it has traded on that ever since. If you look at the depreciation of the dollar since 1914 when the federal reserve opened it's doors, the dollar has depreciated by 90% or more. In other words, 2 cents of that dollar would buy you a present day dollar. And sterling has been even worse because there were 8 dollars to the sterling pound in those days, now it's 1.2. So you can see that sterling has virtually been depreciated over 99%, and yet nobody has noticed it because all of the other currencies depreciated too, or most of them, because they have all been valued in dollars and not in gold. That particularity happened after 1971 and that's when the real scam took place. Today we're left with a world of seeming wealth, but really it's just huge liquidity. There are dollars swimming everywhere hence these stock markets are rising ― People got to put them to work. You've got negative real interest rates, the interest rate in the U.S. is about 1.5% and the inflation rate is just over 2%. So there's a negative interest rate in the United States as well. And we've reached ridiculous things where people are finding somewhere to put their money, even into junk bonds. In 2009, a European junk bond traded at 25% yield, today it yields less than a 10-year U.S. treasury bill ― It's 2.2% as opposed to 2.3%. That can't go on, I mean it just doesn't make sense, and it's a vast, vast bubble. I think Trump has done a wonderful job on trying to drain this swamp, but when he was in Puerto Rico he said he may wipe out Puerto Rican debt. If he wipes out Puerto Rican debt, and we have great sympathy for these poor people who have been cheated by their local government, if that happens then people will say, "What about Illinois? What about California? What about New York?" is the government going to wipe their debts? Eventually if you extend that argument further, what about America? Maybe a president comes in here and says we'll wipe out the debt. So you start to get a real beginning of a fear as to whether I should start buying dollars and U.S. debt. That is the beginning of the pricking of this vast balloon, in my opinion.
FRA: Yra, any thoughts on that?
YRA HARRIS: I agree with everything that John has said. When you look at the European high yield index that yields less than 10-year U.S. treasuries, considered to be the safest debt in the world. If you don't think you have a problem then you must be a central banker. This is an enormous problem and of course the world march is on, but so be it, that's the way markets work. I think we can all agree that central banks have broken the signaling mechanism of what bond markets are supposed to do, so where they would be offering us warning signals, they can't, because you cannot overcome the power of their printing press. They can print and print and we know that money in a world in which capital flows freely, all money is fungible, there is nothing to stop it. When you buy 60 billion a month in Europe, that money goes somewhere, it goes to buy other assets and so they're buying all types of bonds. So we don't have a market price and we know that the biggest fear for the central banks is for the market to take over the pricing mechanism because then it would reflect some sense of reality. As long as the central banks control we won't have that sense of reality. That's just the world that we live in and I think John is a 100% right, especially in what the Chinese want to do here. This is not a mistake and I want to see what their next move is. It's interesting that Russia came out the other day and they are creating their own Ruble cryptocurrency. Ultimately, if there are these electronic medium of exchange, what we call currency, it will be controlled by the governments. They will not let this out of their control. One of the main things in the U.S. constitution is the government's ability for currency and coinage, so they will lose control of it. But when we really look at it, and I think this is where John goes, because if we go back to 1960's when Jacques Rueff was writing The Monetary Sin of the West and he was calling it, "the question", because what we had was not a gold standard, we had a gold exchange standard. The United States was willing to exchange gold for currencies until the Vietnam War and the war on poverty began, and then there was just too much currency to exchange, so Nixon said that they were going to kill us here and we got to get off this standard. It's the same thing if you look at Bitcoin. Bitcoin is nothing but a dollar exchange standard because it's not like someone created Bitcoin out of nothing. If you are buying Bitcoins you are exchanging some underlined value. You might be exchanging gold, but most of the time you are exchanging dollars for those Bitcoins because they are always valued in dollars. The Chinese are really going to try hard to take us away from that. I think John wrote an important article about what China is doing and that we have to be very attentive to it.
JOHN BROWNE: What Yra said I think is so interesting because what we've got is an illusion of wealth and unreality. Governments and central banks have just created this incredible unreality and I mentioned those differences in yields, are just beyond belief. But the thing is when we go back to the gold standard we had before, there was real money because of the gold standard, before the first World War. What I find fascinating is that it had a rule of law within money, but it translated into national rule of law. There were very few wars when international currency came in based on gold and it was only when we broke from gold that we suddenly unleashed huge amounts of unrest and irregularity and the breaking of the law. The law is broken by the government all the time. Just look at the illegal immigration and the new secret funding of Obamacare ― illicit and unconstitutional, but it's still accepted by all these rhino politicians who are corrupt. Populations are getting violent and very depressed and angry with each other ― It's a great shame. I think it's because we live in a world of unreality. Yra mentioned cryptocurrencies, of course this is a fantastic thing. A Bitcoin plus it's blockchain methodology is an offer to clear the financial swamp. President Trump is trying to clear a political swamp in America, but a financial swamp is almost more severe. It offers the individual freedom from government, instant transactions at no cost and a tremendous degree of anonymity. I think it's a fantastic revolution that's taking place and that's Bitcoin which of course is becoming the reserve cryptocurrency of the roughly 1200 cryptocurrencies. They all translate or measure against Bitcoin and Bitcoin is measured in dollars at the moment and the blockchain technology behind it is going to challenge governments and major corporations on how they do business. It is going to, in my view, almost redefine capitalism because it's going to be a completely new way of doing it. The devoid of regulations where there is so much more freedom for the individual and I think we're heading to a time of phenomenal change in the financial world because of blockchain. All the big financiers including: Jamie Dimon, who I like and is a tremendous guy, are all decrying Bitcoin because it is such a threat to the financial system that we've got now which is so expensive. They used to do everything for free, but they they are charging for everything, even wiring they are charging $15 to wire money. Is it just staggering when it's all digital stuff I doubt it costs even 15 cents. So all of these things are going to change, in my view, if you just imagine 1850 compared to 1950, who could've imagined electricity and machine guns and all this sort of stuff ― It was fantastic. I think we are going to experience that in the next few years that one of the leading things is going to be the technology behind Bitcoin, the block chain, that it's going to transform the world. It's going to really face these big corporations, not just governments, on their whole business models. You think the internet was bad enough for brick-and-mortar companies, blockchain is phase 2 of the internet and it's going to be an even bigger challenge for commerce and the whole of capitalism. So I think that we're going to see a reversal and a technological draining of the financial swamp. It has huge implications for Wall Street, the city of London and every other financial centre because if I come along and I dial up Germany.com and I deposit $10,000 into an account that I've opened and they do due diligence, takes a few days to open the account where the check you out, know your customer, they do all that by regulation to avoid money laundering, I put the $10,000 in and convert it to Bitcoin and that money has come out of the banking system. No longer is it in deposit and leveraged up to make loans ― It's gone. To the banking system it is dead money. At the beginning it was difficult to get into Bitcoin, but it's getting very simple now, and if you don't leave the money on the Bitcoin exchange and put it in your wallet then it is entirely secure. You have remember your password or it vanishes. The thing is it is going to change and the thing it's going to do is create dead money in the banking system, in other words, taking deposits out of the banks and they're going to be really strapped. I think Bitcoin is a majoy economic threat to bursting the balloon and then Bitcoin would rise phenomenally if money collapses. The only way you can get into cryptocurrency is through Bitcoin. None of the other currencies accept fiat money. You can put fiat money into Bitcoin and then Bitcoin into the other cryptocurrencies. This is going to siphon money out of the banking system, it's going to siphon money that people think is real money. The combination of Bitcoin and gold, where the Bitcoin being much more mobile and easily moved around the world at no cost is a thing that I see of the future resulting from the swindle that people have been had by their governments and the banking system ― And that could prick the balloon.
FRA: Speaking of the move away from dollars, we talked about the Chinese, do you think the Russians may move away from accepting dollars for oil?
JOHN BROWNE: They already have done deals with China. That was a ridiculous thing about forcing the Russians which Obama did over the Crimea. Instead of seeing that the Crimea was to Russia as Cuba was to the United States under Kennedy, when Khrushchev put his missiles underneath the soft belly of America next to Florida Kennedy had to get them out even if it meant going to nuclear war. He simply couldn't accept missiles sitting that close with such a short time fuse to get into the United States, he couldn't accept it. He had to get it back and luckily Khrushchev realized that and climbed down as America removed their missiles from Turkey. Obama and Kerry hadn't read their history because they didn't see that Crimea and the Ukraine was a similar thing for Russia. And instead of accepting it and finding some weasel words typical of politicians to get over this problem, they forced Russia out and into the hands of the Chinese where we've spent ages trying to lead them away from the Chinese. Now Russia makes no bones about being awkward with us and one of the things they've done is tied up huge deals with China in their mutual currencies avoiding the U.S. dollar ― So they're out. One of the things to break America is very interesting, we've piled up huge amounts of money in military systems, but maybe the Achilles heel of the western world is its money and not it's forces because if China and Russia could break the dollar, it would smash America without firing a shot. The great generals are the ones who win without actually fighting. Just like in chess you threaten the king with a checkmate, you don't' even have to take him because he can't move. That's the game is to win with the minimum amount of fighting and the Chinese could be doing that by etching out our fiat currencies. When we're talking trillions, I mean even a billion is enough to get your head around. I've seen a football crowd at Wembley stadium of 100,000 and that's a huge number, a billion is way out of my comprehension. I went to a funeral in South Korea and there was said to be a million people at the funeral and even then you couldn't see the size of the crowd, you can't see a million. A trillion seconds ago was 31,500 years ago. The American government owes 20 trillion in direct debt and another trillion in unfunded liabilities and guarantees. These are staggering figures and people have no comprehension. It's the big game of bluff that is run by the governments and the central bank ― Ordinary people have no idea. And if that bubble was to burst, the abject poverty that is to be reaped upon everyone as search, as to what Yra said right at the beginning, as the search for real value is way below these prices in almost everything. And we said what we're trying to do next after oil, what about copper? Probably the most widely used natural resource in the world, other than water, for raw materials is probably copper. If they've done it for oil with this instrument then why not do the same thing for copper if the oil one is successful and then gradually spread it around. Who would be buying dollars to buy any commodities? You'd kill the dollar and with the dollar you'd kill the United States.
FRA: And Yra, what are your thoughts on the Russians moving away from accepting dollars for oil, the potential for that. You recently pointed out the Saudi King's first ever visit to Russia.
YRA HARRIS: John talked about that, he eluded to it. These are major events. These are far more important than any of these Trump tweets. The Saudi King going to Russia for the first time ever ― That's an enormous event, that a signaling event. When John talks about the Obama thing, they had no idea what was going on. Go read probably the best book on political science, Graham Allison's The Essence of Decision, and you'd understand first of all everything that is going down in Washington because it's the greatest study of bureaucratic politics and it's acknowledged as that. This is all that is going on and Obama and Kerry dropped the ball because the Russians are never going to give up the Crimea. Why is Guantanamo Bay in Cuba? Why does the United States still have a naval base in Cuba? Because Cuba protects New Orleans and New Orleans is the grain-shipping capital of the world. Cuba protects the entire Gulf of Mexico which is huge for oil and food just like Crimea. Why did the Russians always want a base in Crimea? Because it allows it to either threaten or protect. Forget Turkey, if the Russians want to shut that down they can shut that down and that's why you're not going to move them out of Crimea. When people look at a map, so much of this becomes logic. The Russians learned a lot from Obama. They red-lined and they saw all the weaknesses and all of the apologies, so they just kept moving in and moving in. When the ambassador of Ukraine was trying to insight Putin with the whole revolution, Putin played that exactly right. Then John McCain, the idiot, sorry John I used to respect you, but when you want to give the Ukrainians advanced weaponry you are setting them up for massacre because Putin was waiting for that to happen. So things have quieted in the Ukraine because the Russians have the eastern part and they have their people in and it will work itself through, but the world is fascinating with all these things with the oil. The Russians are going to squeeze this too which is why they are working with the Saudis and the Saudis are in need of the Russians now that Russia is in control of Syria. What the Saudis fear most is the Shia crescent that extends out of Iran across Iraq into Lebanon. They know now that the Russians are the key players here, not the United States. As soon as the Russians took back that naval base in Syria it was a major game changer. John Kerry was ridiculous ― They had no plan and they got totally blindsided by the events that unfolded. We'll see what John says about this, but the greatest wild card in the game for the Russians is Gerhard Schroeder. He has an enormous position now. Before it was just the pipelines, but now they've actually brought him in to Rosneft as a major director, are you kidding me? This guy was a chancellor. This would be like George W. Bush serving on the the board of Gazprom. There are things afoot here that are so big that nobody is paying attention to them and they will unfold. What's going to be the market dynamic? I don't know, but I know these things are in motion and we have to be very attune to them.
JOHN BROWNE: Yes, that Gerhard Schroeder thing is fascinating because obviously Russia and Germany have always had a huge trade and when the sanctions came on organized by Obama, the United States did less than a fifth of the amount of dollar volume trade with Russia than Germany did and so it hurt Germany far more. That threatened to break NATO because the Germans didn't want to go ahead with these sanctions. That was a threat to NATO and a slit to NATO would've been very, very bad, but it risked it and eventually Merkel obeyed what Obama and Kerry had wanted, but it was a dangerous time and the Gerhard Schroeder thing illustrates this great weakness. I am appalled when I think the government here is focused on trying to fix a Russian assassination on the president and meddling around in these silly, unbelievable investigations of people while the big crooks go and these huge events are happening in the world and nothing seems to be done. But I think people are getting really fed up and they're sick of being financially swindled by their governments and seeing their living standards fall. When I first came to Wall Street in 1969, most people had one family breadwinner, now both parents have to work to have a living wage and yet this huge illusion of wealth is there. Really the ordinary people are being squeezed to death. I think that they are getting fed up with that and also with their governments doing things that people now, thanks especially to the internet, are seeing things happening in the world which are totally against their interests and the government are doing it. It started with a big rebellion in Britain with Brexit, then with the election of President Trump, the people spoke and the financial elite were absolutely staggered that he won as they were staggered by the victory of Brexit. Now you see Catalonia wanting to leave in Spain, you saw the same sort of problem in Greece, in Italy, then in the German elections with the huge movement of right from 0 to 88 seats. They were saying that they were never going to get 1 seat, but they got 88 seats and now you see in Austria the similar sort of thing. The people are speaking and they are very, very fed up with their governments and I believe as I went back to that gold story when you dilute and you create turmoil with the money system it eventually spread to the political system where we had gold that is law and order within money and when that vanished, the law and order in the streets broke down. It has now reached a fever pitch and people have to live on the streets, I mean our leaders live in limousines and chauffeur-driven cars with police escorts and everything else, ordinary people have to live with their children going to school down streets that are dangerous. They are beginning to speak and I think all of these things are beginning to reach a crescendo which is extremely worrying.
FRA: Yra, you have written about the Sunday election in Austria as well, just wondering about your thoughts on that. You also mentioned financial repression will be the next theme for the European ripe.
YRA HARRIS: There's no question and I know John will agree. The media and the established elites, whatever that means, it exists and I call it the DAVOS crowd who meet amongst themselves and claim their own self-importance, they want to make it into anti-immigration, but it's so much more than that if you pay attention. I mean, today the German court basically sided with what the ECB has been doing up to a point, but this isn't going to stay that way forever because they were all economists and yes, they got sidetracked because Merkel made that terrible decision about open immigration, but there are things that are going to re-rise because they are not going to back off of this. If the FDP is brought in and Linda gets the financial ministership, this is going to be a continuing issue because German citizens are paying, by design, the entire bailout of Europe. Right now because the world has enough growth, they are able to smooth it over, but that's not going to last long either. Japan was able to go through a terrible period of non-growth or very low growth, but a lot of that is because the rest of the world is expanding. That alleviated a lot of the problems. Japan had more problems, of course, when the world went into a major repression in 2008/2009. Ben Hunt writes about it continuously: it's a narrative. Do I accept the narrative of the mainstream? And it's not that I'm a fanatic, I'm not, but I read everything that I can because I need to in order to prosper in what I do. I don't accept that narrative because there are underlining things that are far more powerful going on and it's outside of the narrative that they want to concoct as the way the world is ― It's just not so. There is so much disruption going on and now we have the Chinese with the 5 year meeting and of course you have the Japanese elections. The Austrian elections were very important because, as John was talking about with the rise of the right there, this is the second time. The first time was back when the Euro was coming to existence and the Austrian people were not enamored with it. It's harder to shun people now because you got the Catalans, you've got Brexit, you've got Poland whose not very happy with the way things are, you have other eastern members of the EU who are not very happy. There is a lot of underlined unhappiness and Merkel is right now in a very wounded position. The only thing that would salvage her would be if she created another coalition with the SPD. But the SPD, who just won an election that they weren't suppose to do very well in, has no desire and they've said that. They do better as an out party than they do as a part of a coalition so Merkel is in a very precarious situation here. This will be interesting to watch.
FRA: John, your final thoughts?
JOHN BROWNE: Just listening to Yra I agree with everything he has said. What I see happening now is what I've said before. I think my summary feeling is that we have this illusion of wealth and we've built this massive bubble thanks to the Fed and the other central banks that have followed suit ― Absolutely gigantic, trillions of dollars of hot air. If that was to go, the higher the balloon goes, the more devastating the fall and we are really high up at the moment with the 23,000 stock market and everything. I think it's shocking the way people have been treated and what's really worrying is that people are beginning to act. And if the balloon is pricked because their actions on the street, and they get politicians who really will prick the balloon, it's going to be a very nasty financial situation.
FRA: Great insight gentlemen. How can our listeners learn more about your work? Yra?
YRA HARRIS: Notes From Underground is available if you go to YraHarris.com. You can subscribe to it and it costs nothing. You can find me there and there's a lot of dialogue that goes on.
FRA: And John?
JOHN BROWNE: I write for Euro Pacific Capital on the internet which is EuroPac.net. My articles are on there together along with Peter Schiff on the front page. That's probably the best way other than lectures that I give every now and again and of course your wonderful podcast.
FRA: Great! Thank you very much gentlemen for being on the show.
Transcript written by: Daniel Valentin <daniel.valentin@ryerson.ca>
Disclaimer: The views or opinions expressed in this blog post may or may not be representative of the views or opinions of the Financial Repression Authority.