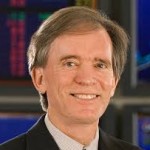 "In a detailed report by the IMF, their economists argue that the current trend is an offspring of the financial crisis. Slowing business investment/trade and an ongoing level of low to negative interest rates have resulted in a misallocation of capital to low risk projects and a slowdown in small business creation. Longer term secular demographic factors such as an aging population also play a significant part since older consumers consume less of almost everything except health care.
Equity markets are priced for too much hope, high yield bond markets for too much growth, and all asset prices elevated to artificial levels that only a model driven, historically biased investor would believe could lead to returns resembling the past six years, or the decades predating Lehman. High rates of growth, and the productivity that drives it, are likely distant memories from a bygone era."
Disclaimer: The views or opinions expressed in this blog post may or may not be representative of the views or opinions of the Financial Repression Authority.