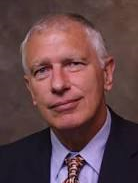 Special Guest: Doug Casey – Casey Research
"MODERN CURRENCIES ARE FLOATING ABSTRACTIONS"
Developed economies' currencies "are turning into toilet paper".
"JAPAN IS A GIANT ACCIDENT WAITING TO HAPPEN!"
"If you are looking for a one way street, perhaps the best speculation in the world today would to be short Japanese government bonds denominated in Yen". The demographics in Japan are the worst in the world.
"THE EU WILL CEASE TO EXIST"
Its really a horrible conglomeration of countries which should be simply a free trade area with the government in Brussels making it impossible. It is totally dysfunctional and will breakup.
DOUG'S RECOMMENDATIONS
"Hold onto your hat" – Things are going to get real interesting starting in 2015,
Doug sees turmoil coming which we haven't seen since the start of the Industrial Revolution or the French Revolution,
Hold gold and silver. Some should be in coins in your possession.
Best-selling author, world-renowned speculator, and libertarian philosopher Doug Doug Casey speaks out on FINANCIAL REPRESSION
Doug sees the world in the "eye of a gigantic financial hurricane". It entered the hurricane in 2007-2008 and will likely see the next stage in 2015. Here are just some of Doug's views and statements from this fascinating and exclusive interview with Gordon T Long.
REALISTICALLY SEES WAR AHEAD
"The US is being provocative with its military bases in 125 countries around the world and is provoking the Russians in the Ukraine." The US is now a country in a continuous state of war. "The US military is out of control."
"AMERICA DOESN'T EXIST ANYMORE!"
"America has turned into a police state". It is the most dangerous entity in the world today and has become hated globally because of its militarism.
"THE REAL RISK TO INVESTORS IS 'POLITICAL'"
US Investors must urgently diversify their assets abroad while it is still possible. More restrictive regulatory policies lie ahead.
US STANDARD OF LIVING & RESPECT IN THE WORLD HAS FALLEN
Today the US is more taxed and regulated than ever before, which limits its abilities to solve its problems.
Disclaimer: The views or opinions expressed in this blog post may or may not be representative of the views or opinions of the Financial Repression Authority.