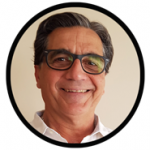 English: "The macro team at the very prestigious Nordea Bank sees a highly volatile global future. And it points out some important factors. Lower liquidity which implies, ironically, lower inflation, that is, less boost to the Wall Street bubble, "less money to drive valuations up". Global growth is slowing, among other things, due to disruptions in the supply chain – such as delayed quarantines and other market violations – plus the latest energy problems that "could force a more negative scenario in the short term".
Link Here to the Article – English
"El equipo macro del muy prestigioso Nordea Bank ve un futuro global con bastante volatilidad. Y señala algunos factores importantes. Menor liquidez lo que implica, irónicamente, menor inflación, esto es, menos impulso a la burbuja de Wall Street, "menos dinero para impulsar las valoraciones al alza". El crecimiento global se desacelera, entre otras cosas, debido a las interrupciones en la cadena de suministros -como rezago de las cuarentenas y demás violaciones al mercado- más los últimos problemas con la energía que "podrían forzar un escenario más negativo a corto plazo"."
Link Here to the Article – Spanish
Disclaimer: The views or opinions expressed in this blog post may or may not be representative of the views or opinions of the Financial Repression Authority.