Wealth Management Firms and Solutions
Full List Below Ordered Alphabetically – scroll below or link to a specific firm/solution:
BlackSummit Financial Group, Inc.
Precious Fine Art – Picasso Collection
Matternhorn Asset Management GoldSwitzlerand
Ty Andros – The Sanctuary Fund – developing
---
Bearing Fund – Long/Short Hedge Fund using the Principles of the Austrian School of Economics
Bill Laggner and Kevin Duffy manage the Bearing Fund using an Austrian School of Economics lens in terms of identifying boom-bust cycles, value in the market place, bubbles, and distortions created by both fiscal and monetary authorities. Bill is a graduate of the University of Florida (BS in Finance with honors). He began in the investment industry in the late 1980s, initially as a stockbroker and then moved to the buy side at Fidelity Investments. He left Fidelity in late 1998 to manage his own investments. Bill has been featured in Barrons, Reuters, CFA magazine and Business Insider.
Bearing Fund was one of the top performing macro funds during the last bubble implosion in '07-09.  Bearing Asset Management created the Bearing Credit Bubble Index (available on the net) which features the various enablers of the last bubble beginning in 2004-05.
Click on the contact button below to fill in the contact form – you will receive Bearing Asset Management's "Stimulus Bubble Opportunities" deck – lots of charts & information!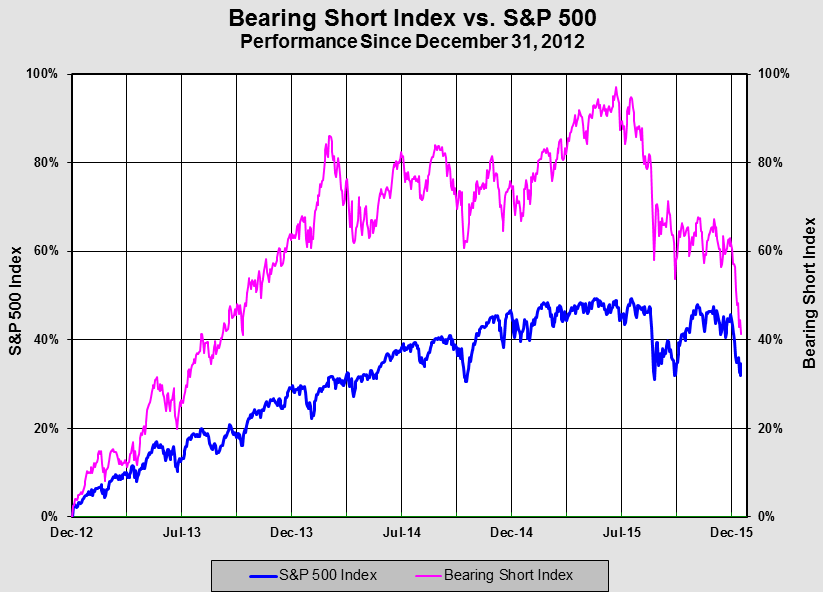 BEARING SHORT INDEX
December 14, 2015
About 18 months ago we constructed an equal-weighted index of our short selling universe at the time, 53 stocks. The list breaks down according to the following themes:
– Alternative energy (2)
– Asset managers (2)
– Bond insurance (3)
– Canadian banks (2)
– China and commodity-related (6)
– Consumer discretionary (2)
– Cyclicals (2)
– Europe (2)
– European banks (2)
– U.S. financials (4)
– High yield bonds (1)
– Housing (3)
– Luxury goods (4)
– Momentum/tech stocks (6)
– Pharmaceutical roll-ups (3)
– REITs – office (4)
– REITs – retail (5)
From its all-time high set on June 23, the Bearing Short Index is -20.3%. Over the same period, the S&P 500 is -4.8%. Of the 53 stocks in the index, 11 are down over 40% from their 52-week highs while 5 are down over 60%.In other words, the past six months have been ideal for short sellers and miserable for a number of high profile hedge funds which have been long many of these formerly highflying stocks. This underlying damage is being masked by the averages, propped up by the so-called "FANG" stocks: Facebook, Amazon.com, Netflix, and Google. Since June 23, these four stocks are up on average 31.5%.
Such a divergence is typical as an equity bubble is nearing its end, what we refer to as the "casino effect." Essentially, as betting tables begin turning into losers, the compulsive gamblers refuse to leave the casino, instead gravitating to a smaller and smaller number of winning tables. At that point, the end is fairly predictable: no one leaves with any money in their pocket.
---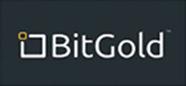 BitGold – Allocated Gold-Backed Currency
BitGold is setup as allocated gold – Every gram of gold in the account is your property: fully reserved, allocated, and redeemable under Bailment Law in Canada .. the gold is owned outright by the BitGold account holder and it is stored at Brinks (insured also).
Physical Gold can be redeemed anytime via 10g cubes or 1kg bars or a combination thereof.
You can redeem gold value back to your bank account, credit card, Bitcoin, INTERAC, or SEPA.
You can get cash via BitGold ATM, Bank Wire Transfer, Mastercard, VISA, China UnionPay, INTERAC, SEPA, and Bitcoin.
No storage costs for your gold. Free storage at private vaults secured by Brinks in Toronto, New York, London, Zurich, Hong Kong, and Singapore among others.
All gold is fully insured by Lloyds of London.
BitGold is of course gold-backed currency and it is fully in compliance with all national and international regulations like any other currency globally.
Reference "FRA/Gordon T Long" for any applicable discounts. www.bitgold.com
---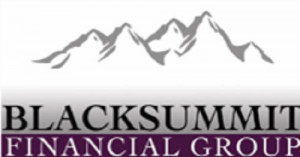 BlackSummit's leadership team has a combined experience of over 50 years in financial consulting services. As the economic environment changes BlackSummit's team dedicates its services to corporate consulting, financial planning services, pension consulting, estate planning and asset protection as well as other services related to the preservation and growth of wealth.
BlackSummit believes that it is imperative that individuals and institutions have a strategic and well thought out plan in place that will help them incorporate the fundamental changes taking place in the geo-economic and geo political spheres in order to maximize the prospects of their estate.
Portfolio Management
BlackSummit offers both discretionary or non-discretionary portfolio management. Understanding the client's  investment objectives is the first stage to our ability to preserve and enhance capital.
Financial Planning
BlackSummit provides a variety of financial planning and consultation services to individuals, families and other clients regarding the management of their financial resources based upon an analysis of their current situation, goals, and objectives.
Corporate Consulting
BlackSummit consults with corporations in their restructuring, growth, and capital formation or augmentation opportunities.
John Charalambakis
Managing Director, Black Summit Financial Group
John leads the Black Summit Financial Group, a boutique style asset and wealth management firm, which focuses on risk mitigation, capital preservation and growth through strategies that are rule based. John has been teaching economics and finance in the U.S. for the last twenty years. Currently he teaches economics at the Patterson School of Diplomacy & International Commerce at the University of Kentucky.
LINK HERE to get BlackSummit Financial Group, Inc.'s brochure
LINK HERE to get BlackSummit Financial Group, Inc.'s Powerpoint Presentation
---
Family Office Elite
 Invest In Fine Precious Art – Pablo Picasso Collection – contact us (using the form below) for more information; make reference to "FRA/Gordon T Long" for any applicable discounts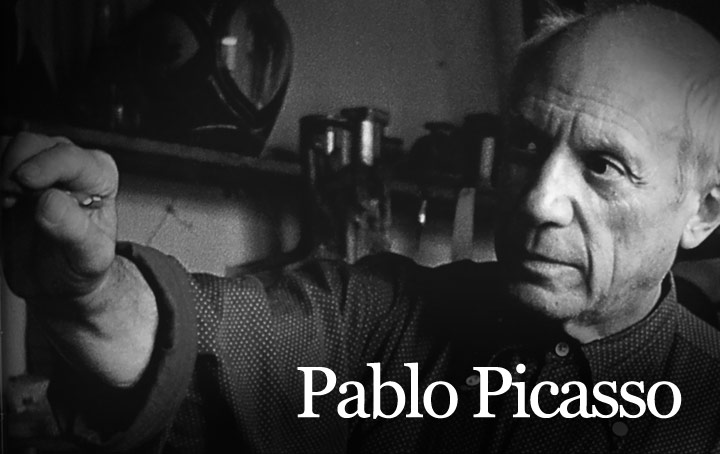 Family Office Elite Magazine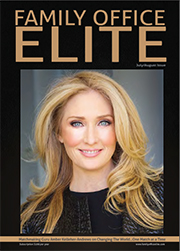 Family Office Elite is a well designed and visually stunning magazine and is the premier gateway to an exclusive and ultra-wealthy Family Office audience across all disciplines of the Global Family Office Community.
Our publication delivers passionate and creative coverage to the Global Family Office communities. We have contributions and editorials from manyof the world's recognized industry experts in wealth management and the Family Office Sector. Family Office Elite Magazine is a must for any seriousprofessional who wants to stay apprised of current trends within this specialist sector.
Contributors: Each issue contains in–depth interviews and contributions from many of the world's leading industry experts that take the time from their busy schedules to write for the publication. Many of our contributors are well–known names from family offices, family office principals, PrivateBanks, HNWI's, Private Jets, Superyachts, Polo Events and much more.
Readership: Family Office Elite is a high end, bespoke Magazine with a target readership is an international audience made up of HNWI, Multiple andSingle Family Offices, Wealth Management Organizations and Family Office Professionals. This is no ordinary Magazine; our readers are welleducated, and the majority of them are involved in some form of activity that is connected to Family Offices, HNWI and Private Banking
Distribution: Our publication is distributed via Finance Family Office Conferences, a database of family office members and private bankers, hedgefunds and investors. This distribution model is specifically designed to penetrate the wealthiest and most influential ultra–rich or those defined ashaving a net worth of over £100 million.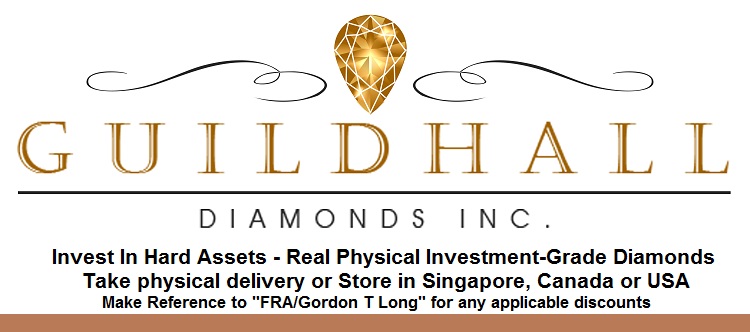 Guildhall Diamonds Inc. specializes in catering to the needs of both the diamond investor as well as the discerning individual looking for the unique beauty of color diamonds. With access to unparalleled resources and expertise, Guildhall Diamonds is a trusted partner to global investors and collectors. Guildhall Diamonds source and supply exclusive and beautiful investment-grade natural fancy color diamonds available worldwide. Guildhall Diamonds serves its clientele with a recognized dedication to excellence and attention to detail by offering the Guildhall Color Diamond collection. Guildhall Diamonds Inc. is a member of the NCDIA, FCRF, and BBB. For those with the most discerning and elegant tastes, Guildhall Diamonds showcases a true combination of knowledge and exquisite quality selection of color diamonds. Guildhall delivers to its clients a personalized consultation and selection of diamonds that are carefully chosen from the finest cutters and polishers in New York and Tel Aviv. Guildhall not only provides access to many exclusive diamonds, but also superior pricing for value. Guildhall Color Diamonds offer timeless quality and value to the most discerning investor and collector. Our selection of Guildhall Color Diamonds is comprised of unique, one-of-a-kind diamonds that can be purchased in loose form or in custom designed jewellery called Wealth to Wear©. As a family managed firm prepared to serve our clientele for multiple generations, we stand behind our diamonds knowing that we can become your partner in making a profitable and enduring investment. Guildhall Diamonds puts an emphasis on educating clients – click here to learn about their 10-step education process.
---
---
Incrementum Liechtenstein Signal Service – An Exclusive Offering Of A Valuable Technical Indicator
Incrementum AG is an owner-managed and fully licensed asset manager & wealth manager based in the Principality of Liechtenstein. The business focus is the management of investment funds that Incrementum believes to be unique. What makes them exceptional in the traditional asset management space? They evaluate all investments not only from a global economy perspective but take the current state of the global monetary regime into account. This analysis produces what they consider a truly holistic view of the state of financial markets. They believe their profound understanding of monetary history, out-of-the-box reasoning and prudent research allows for their clients to prosper in this challenging market environment. Their boutique approach combines unconventional thinking with state of the art asset management wisdom. Their independenceallows them to communicate without bias and their flexibility enables them to respond to evolving markets rapidly. Their intention is to deliver a select range of investment funds, which they believe will grow incrementally during stable as well as during challenging economic times. Prior to joining the company, the partners held positions at UBS, Dresdner Bank, Lombard Odier, Darier Hentsch & Cie., Cantrade Private Bank, PBS Private Bank, Bank Leu, Pictet & Cie., Bank Sal. Oppenheim, Merrill Lynch, Raiffeisen Capital Management, Erste Group and Société Générale.
NOW AVAILABLE ON A SUBSCRIPTION BASIS
Download NCREMENTUM'S "PRIMER ON INFLATION" which gives key insights into the value of the INFLATION SIGNAL INDICATOR:
INCREMENTUM'S INFLATION SIGNAL INDICATOR: A "Risk-On" "Risk-Off" Financial Markets Timing Indicator
This proprietary trading indicator serves as the crucial input factor for the investment process at Incrementum. The fund managers at Incrementum time the exposure of the asset allocation of inflation sensitive assets like commodities, mining equities and energy equities according to the output of the inflation signal. The signal can be of great value to anybody, who is interested in inflation protection or trades inflation sensitive assets. "Not only were we able to avoid the mayor drawdown in the commodity related assets of 2014, we actually were able to gain from the move on the short side." Incrementum's Ronald Stöferle Inflation is definitely a monetary phenomenon. Because of the dynamics of "monetary tectonics", inflationary and deflationary phases can alternate. To measure how much monetary inflation actually reaches the real economy, Incrementum utilizes a number of market-based indicators – a combination of various quantitative factors – which result in a proprietary signal. This method of measurement can be compared to a "monetary seismograph", and is called the "Incrementum Inflation Signal".
Some Background On the Incrementum Signal Indicator:
Incrementum believes that the inflation-deflation indictor signal currently represents perhaps the most important macroeconomic metric for the financial markets. Why is this so important now? In 2008 the global debt based monetary system has entered an instable phase. The everlasting credit- and debt expansion cannot anymore be orchestrated via conventional central banking policy tools. Financial markets have become highly dependent on these central bank policies. Unconventional monetary policy measures are still on the agenda of every major central bank. In the world of financial markets, Incrementum believes this balancing act between inflation and deflation will become increasingly difficult to manage. Incrementum is convinced that investors should prepare for both scenarios: inflationary periods and deflationary busts. Is the Endgame Price Inflation? On the last page of the playbook it is very likely that there will be significant price inflation. However, due to the monetary tectonics the volatility of inflation sensitive assets has increased significantly and it is due to become an even bumpier ride. You need to be able to ride the waves of the inflationary and deflationary tides. The core tool for that can be this proprietary indicator signal. In the long run, inflation is always a monetary phenomenon. Because of the dynamics of "monetary tectonics", inflationary and deflationary phases can alternate. To measure how much monetary inflation actually reaches the real economy, Incrementum utilizes a number of market-based indicators, which result in a proprietary signal. This method of measurement can be compared to a "monetary seismograph", which Incrementum refers to as the "Incrementum Inflation Signal".
---
Investors must understand that we are living in an unprecedented period in the history of financial markets. We have entered a condition where we are rapidly moving back and forth between inflationary and deflationary cycles. The reason for this problem stems from decades of excess money supply growth, asset price appreciation and debt accumulation in the developed world economies. To be specific, the total level of U.S. non-financial debt is at an all-time high 250% of GDP. Therefore, a secular period of deflation—which is, in fact, a healthy period of reconciliation–is needed to bring those conditions back to sustainable levels. However, the government and our central bank are fighting that rebalancing with unprecedented measures of borrowing and money printing. Meanwhile, global central banks are actively engaged in yield suppression, causing investors to seek income from companies that pay dividends. Market forces now demand that a period of selling assets and paying down debt occurs. However, policymakers and the Federal Reserve find it politically untenable for any period of deflation to take place. Deflation is painful to voters and politicians because they are usually thinking more about the next election, than the long-term fiscal health of the nation. So, the US economy swings back and forth between inflation and deflation cycles as the government steps in and out of market manipulation. When the Fed and policymakers intervene we see inflation occur, and when they are not acting, and market forces take over, and we experience deflation. You need to have active management of your money to profit from this dynamic. Pento Portfolio Strategies (PPS) uses models to determine the future economic condition we will face by analyzing the Fed's monetary base, bank lending practices, growth in the monetary aggregates, the primary trend of the U.S dollar, the government's fiscal condition as well as many other metrics not mentioned in this marketing material. PPS also determines if we are in a dollar-neutral cycle, in which a bar-belled approach is deployed between the two portfolios. After PPS determines the economic prevailing condition, a rigorous method of security selection is utilized. That's because not all asset classes move with the same velocity and in the same direction, so the investment backdrop is not always black and white. For example, during an inflationary cycle, food and energy prices can go up while housing prices fall. The simple reason for this is because those assets that have just exited a bubble may take more than a decade before rebounding. It is vitally important to have your money at a firm with both trust and experience. And it is also crucial that they understand markets and economics. In the most general of terms, here is what our portfolio construction consists of: Our Inflation/Deflation-hedged Portfolio is constructed using primarily precious metals, base metals, energy and agricultural stocks and ETFs during times when inflation is prevalent. During times of deflation, the fund will hold cash and long-USD investments, while shorting growth-related ETFs. Our Global Yield-Enhanced Portfolio owns a basket of globally-diverse ETFs and equities that provide dividends. The fund does not invest in sovereign debt. A covered call strategy is utilized to enhance the stated yield. PPS utilizes a comprehensive risk management strategy to help lock in gains and limit losses in our portfolios. PPS risk management employs covered call and long put option strategies. It is PPS's policy to never use leverage in the management of client's money. When investing your money, you want someone with experience and someone that you can trust. And you want to be treated fairly. PPS's motto is "Analysis without an Agenda".
Michael Pento is a well-established specialist in the Austrian School of economics and a regular guest on CNBC, Bloomberg, FOX Business News, CNN and other national media outlets. He is also the author of, "The Coming Bond Market Collapse". His market analysis can also be read in most major financial publications, including the Wall Street Journal. He also acts as a Financial Columnist for Forbes, a contributing writer to TheStreet.com and is a blogger at the Huffington Post.
Reference "FRA/Gordon T Long" for any applicable discounts. www.pentoport.com
GoldSwitzerland is the precious metals investment division of Matterhorn Asset Management AG (MAM), a Swiss asset management company specialising in wealth preservation for hign net worth individuals and institutions. GoldSwitzerland advises investors on precious metals investments and buys, sells, transfers and stores precious metals for investors. The metals are stored in the name of the clients in ultra-secure vaults in Switzerland. MAM also assists clients in transferring existing gold and silver holdings out of the banking system to the private vaults. Clients have full control of their gold and silver bars which are allocated and segregated. Clients have personal access to the vaults to inspect or collect their metals. MAM is associated with the Aquila Group, Switzerland's largest independent asset management group.
Reference "FRA/Gordon T Long" for any applicable discounts. www.goldswitzerland.com
---
Sprott Money – Precious Metals
Established in February 2008, Sprott Money Ltd. is a leading precious metals wholesale, institutional and retail dealer selling gold, silver and platinum bars, coins and wafers online and over the phone. Their storage program gives clients the ability to store their precious metals in multiple storage facilities located in Canada, the United States and internationally. They also recently launched IRA precious metals accounts for our U.S. clients. Sprott Money strives to facilitate ownership of precious metals no matter how big or small your portfolio. Since Sprott Money's inception, they have prided ourselves on superior customer service, providing our clients with only the highest quality bullion products, in addition to delivering them discreetly and on time. Sprott Money Ltd. is a privately held company owned and operated by Eric Sprott
---
WealthTerra seeks to provide a diverse selection of investments to best suit your needs. If you are looking to get more yield and to increase your wealth, contact WealthTerra . they offer a wide array of investments based on the types of assets, businesses and services which make sense in this environment characterized by repressed interest rates, loss of purchasing power, potential bank bailins and loss of capital. Investments based on for example farmland, real physical diamonds, commercial and residential property rentals, and basic baby-boomer businesses with high discounted cash flows and little or no debt or leverage. Many of the investments are based in Canada, ideal for those outside of Canada looking to diversify their investments internationally, as recommended by many of the wealth managers and industry leaders interviewed on our program show interviews. And if you are a U.S. citizen, you can incorporate these investments through a corporate or LLC entity, even if you have a U.S. IRA Account. Contact WealthTerra today for a discussion to best meet your risk profile, investment requirements and interests.
or Contact Nadine Wellwood (nadinewellwood@wealthterra.com)
Reference "FRA"/Gordon T Long" for any applicable discounts – www.wealthterra.com
---

WindRock Wealth Management is an independent investment management firm founded on the belief that investment success in today's increasingly uncertain world requires a focus on the macroeconomic "big picture" combined with an entrepreneurial mindset to seize on unique investment opportunities. They serve as the trusted voice to a select group of high net worth individuals, family offices, foundations and retirement plans. Today, in an attempt to offset continued economic weakness, governments are reacting with spending, debt issuance, and intervention in the economy on a scale without precedent in modern history. Although these policies may buy time, they cannot solve the underlying issues. Ultimately, governments will repay debt with their last remaining option – printing more money. As money floods the system, this will drive inflation higher despite continued weakness in the economy. Under these circumstances, the current conventional model of a static bond and stock mix will fail. It will fail investors in realizing reasonable returns. It will fail investors in preserving their purchasing power after inflation. And it will fail investors in protecting their capital and securing their retirement. The conventional experts do not foresee such risks. But these same experts missed the bubbles in technology, real estate, and equities. Today they are missing the bubble in government debt and the ramifications of unbridled money creation. WindRock understands these issues and positions clients to not only minimize their risk associated with these dangers, but to profit from them.
Today the financial community generally adheres to Keynesian economic philosophy – believing that government, through significant regulating, spending, and the printing of money, can steer economies towards prosperity and avoid financial calamities. WindRock disagrees. In subscribing to the free market-based Austrian School of Economics, they understand the inevitable repercussions of government intervention. So why are they "entrepreneurial-minded advisors"? Conventional wisdom associates the word "entrepreneur" with the assumption of risk. While risk can never be fully avoided, what actually makes entrepreneurs unique is their understanding of risk. Their unique insight of the risks posed by governmental interference in the economy serves to protect our clients' wealth. As entrepreneurial-minded advisors, they emphasize independent and creative thought to boldly seize opportunities while minimizing key risks.
WindRock Wealth Management's sample of current offerings are listed below. These approaches seek yield through uncorrelated hard assets. View the presentation & the videos below for more insight.
1. Secured Private Lending – Private pools of capital can lend money at high interest rates in areas where traditional lenders cannot participate efficiently. These situations, while attractive to many investors, are difficult to access. WindRock assists clients in participating in these situations.</>
2. Farmland – Buying a farm today requires a significant upfront investment with illiquidity and farm specific risks. WindRock offers organic or conventional alternatives that overcome these obstacles.
3. Rental Real Estate – Today, most commercial real estate (including multi-family apartment buildings) sell at high valuations in both REITs and private markets. With high valuations come lower rental yields. WindRock offers an alternative that focuses on building rental communities that cater to a growing renter-by-choice demographic (www.nexmetro.com).
Reference "FRA/Gordon T Long" for any applicable discounts. www.windrockwealth.com
---
Ty Andros – The Sanctuary Fund – Developing
Ty began his commodity career in the early 1980's and became a managed futures specialist beginning in 1985. Mr. Andros duties include marketing, sales, and portfolio selection and monitoring, customer relations and all aspects required in building a successful managed futures and alternative investment brokerage service. Mr. Andros attended the University of San Diego, and the University of Miami, majoring in Marketing, Economics and Business Administration. He began his career as a broker in 1983, and has worked his way to the creation of TraderView of which he is the CEO. Mr. Andros is active in Economic analysis and brings this information and analysis to his clients on a regular basis. Ty prides himself on his personal preparation for the markets as they unfold. Ty is an expert in applying the indirect exchange method as a principle of the Austrian School of Economics in his investing approach.
or Contact Ty Andros (tyandros@gmail.com)
Reference "FRA"/Gordon T Long" for any applicable discounts